PHOTO: Christening of CSD J.R. Chatry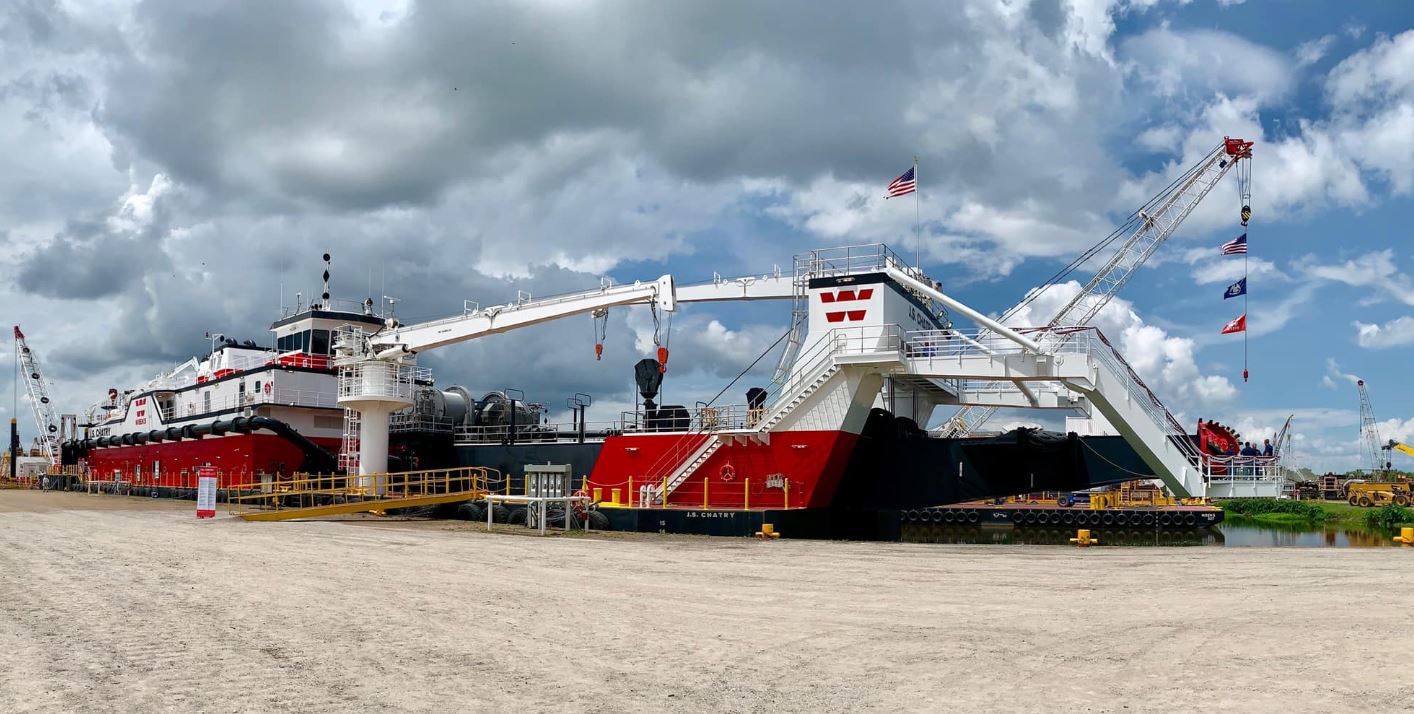 A christening ceremony of the 30-inch hydraulic cutter suction dredger (CSD) J.R. Chatry, the Weeks Marine's newest member of its dredging fleet, took place earlier this week, the Louisiana Coastal Protection and Restoration Authority (CPRA) informs.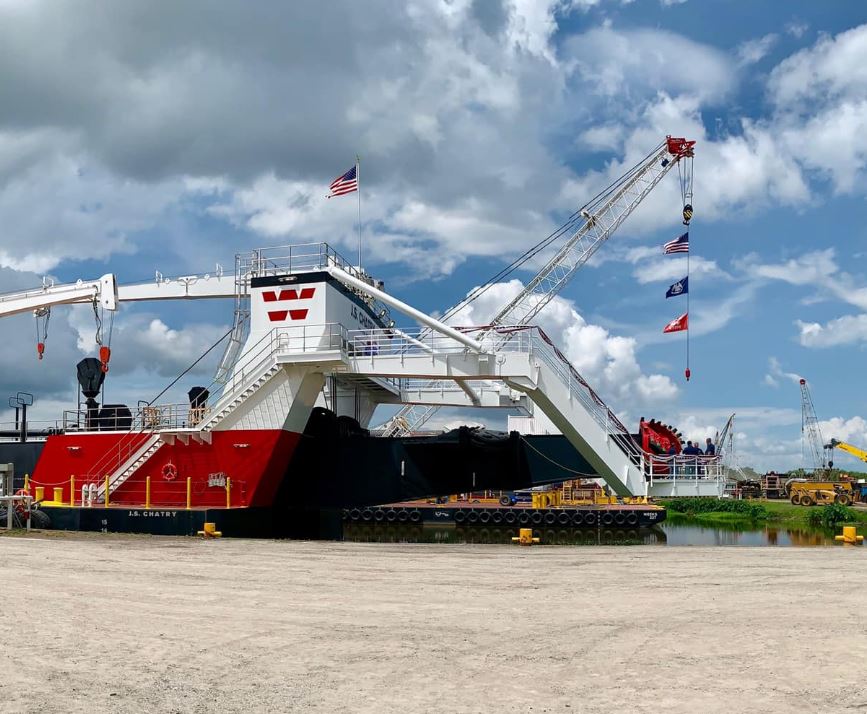 The new $60 million dredger – the most highly automated and multifunctional ocean-going vessel in its category – will assist CPRA in its efforts to rebuild marsh and restore the coastal Louisiana.
The CSD, built in Belle Chase, LA, at C&C Marine and Repair, is 310 feet long, 72 feet wide.
Her pumps are powered by GE's Tier IV diesel electric engines. Those engines and others provide 23,269 total installed horsepower, with 3,000 hp on the cutterhead.
The dredger was named after Senior Vice President and Manager of Weeks Marine's Dredging Division, J. Stephen Chatry.