Sidmouth Beach Plan on Display
Members of the Sidmouth Beach Management Scheme Steering Group met on 22 August for an update on the project's progress, as well as a review of the rigorous data gathering and analysis carried out to identify ways of protecting the town from coastal flooding and slowing down the rate of erosion on East Beach.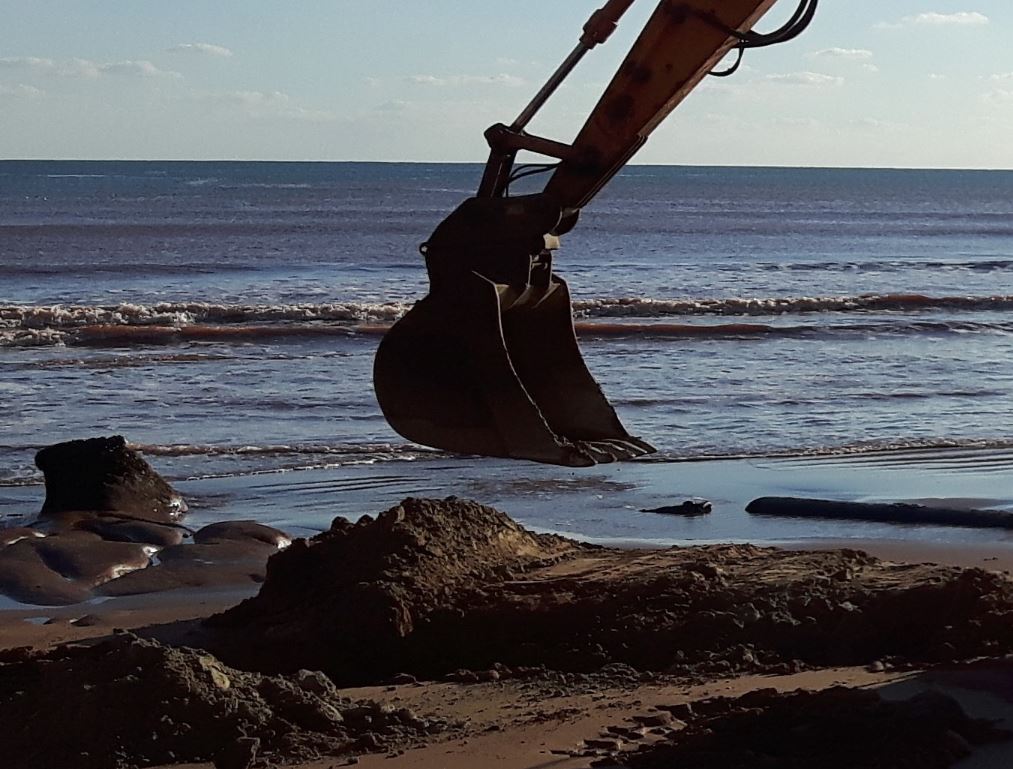 Following a presentation made by the project's management team and coastal flooding specialists Royal HaskoningDHV – East Devon's project consultants – almost unanimous agreement was reached by the Steering Group to implement the preferred option (subject to £1.5m of partnership funding being secured).
The decision to accept the advice of the experts on the most appropriate scheme, balancing financial viability, technical performance and environmental impact, was supported by all the Sidmouth ward members present.
"The background work to the Beach Management Plan's preferred option, which is seen as an integrated scheme of protection across the entire frontage of Sidmouth, was carefully explained to the Steering Group. Work would involve beach replenishment, periodic beach recycling, a new rock groyne on East Beach, raising the height of the splash wall, and repairs to the river Sid training wall," said East Devon District Council in its release.
Costs for construction of the scheme are estimated at £8.9 million.
Based on the economic analysis and the number of properties at risk of flooding in the town, this means that around £3.2 million of funding needs to be provided locally for the scheme to go ahead.