DEME's Backhoe Dredger Peter the Great Busy on Elbe River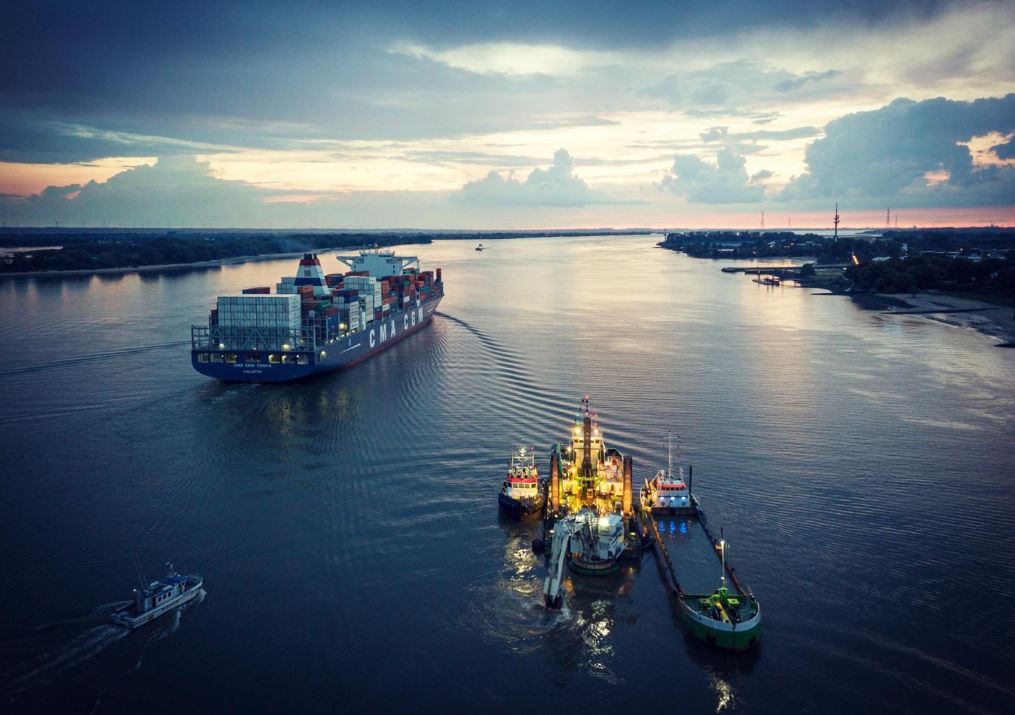 DEME Group has just released this beautiful night photo of their backhoe dredger Peter the Great and split hopper Vlaanderen VIII, working side by side on the Elbe River deepening program.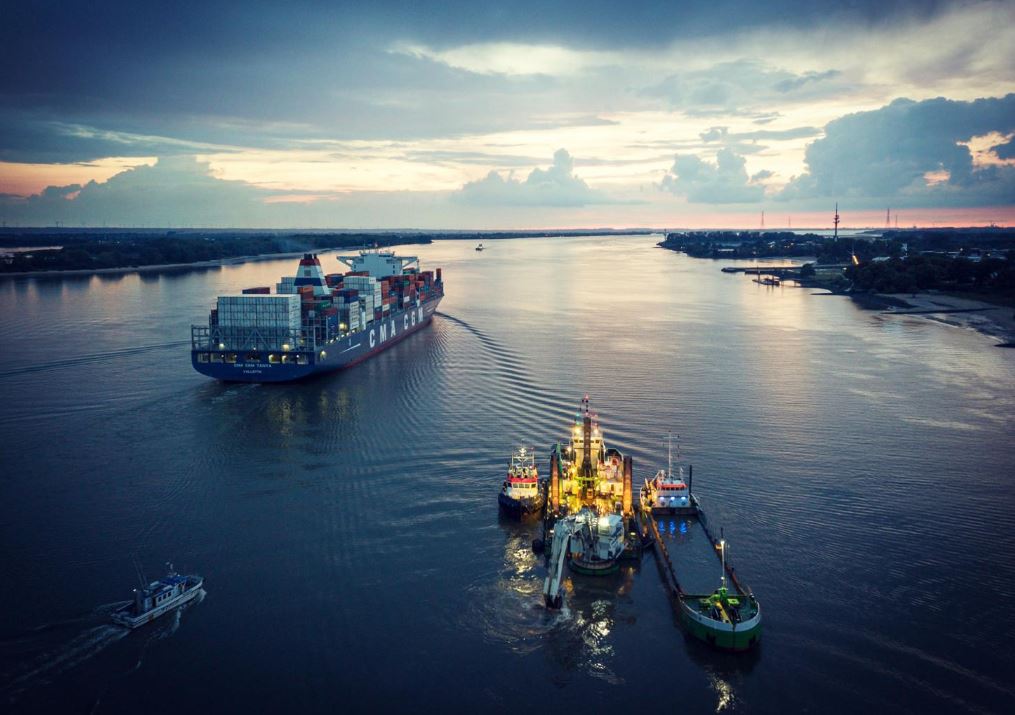 Conducting their operations on the 116 km fairway between Cuxhaven and Hamburg, Peter the Great dredges the harder soil parts like clay and discharges the materials into the split hopper for transportation to a designated location.
According to DEME, this project will allow ships to sail the River Elbe with a draught of 13.5m, compared to 12.5m at present, and not be restricted by the tide and with a 14.5m draught (tide-dependent) when sailing from and towards the Port of Hamburg – Europe's third largest port.
The contract has an approximate value of EUR 238 million (VAT included).
The project consists of the widening and deepening of the waterway to a level of -14.5m.