Maavah Contract Awarded, Dredging Included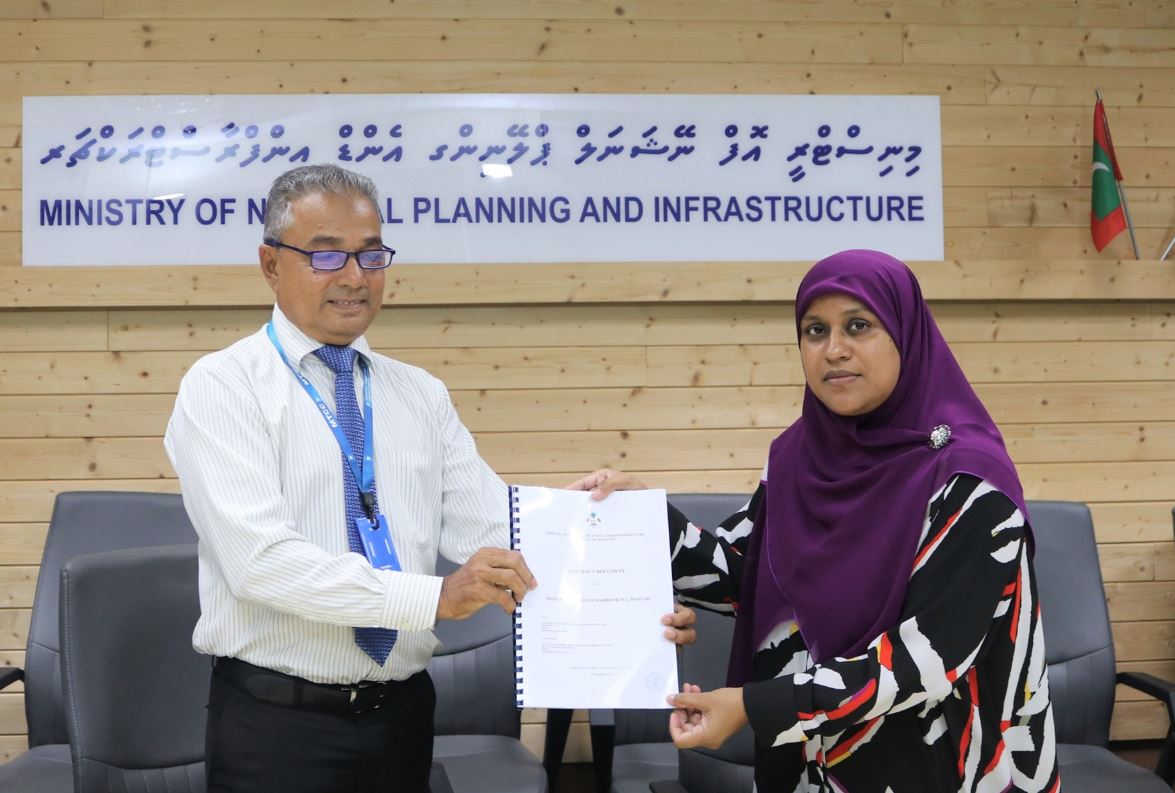 The Maldives Transport and Contracting Company (MTCC) has won a contract to construct a harbor at L. Maavah, one of the Laamu Atoll islands in the Maldives.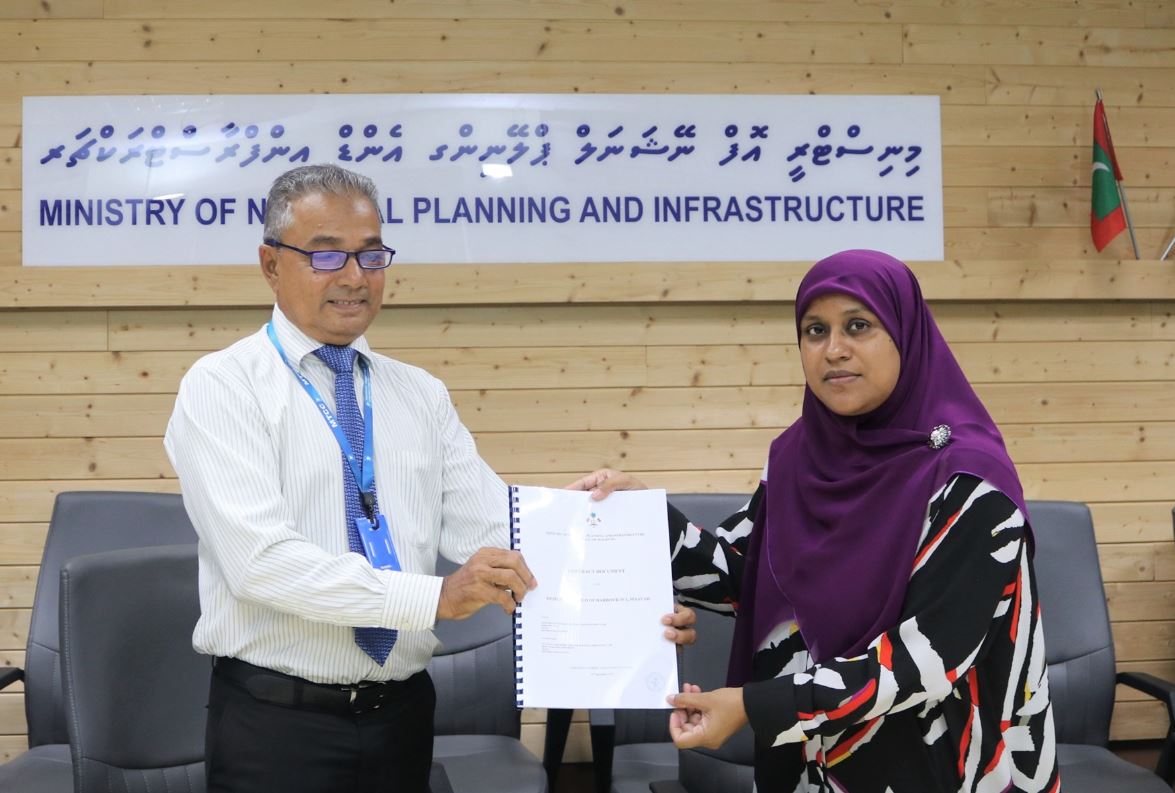 Permanent Secretary of Planning, Zeeniya Ahmed Hameed, signed the agreement yesterday on behalf of the government and the MTCC COO, Shahid Hussain Moosa, put his signature on behalf of the company.
Under the agreement, the construction activities for the L. Maavah harbor project will involve:
dredging of 15.300 cubic meters of material;
construction of a 284 meter long breakwater;
a 40 meter long of revetment;
a 110 meter quay wall;
10 mooring blocks and a ramp.
According to MTCC, the project also includes the construction of 550 square meters of pavement and the installation of harbor lights.
The project, expected to be completed in 330 days, is estimated to cost $1.7 million.