Sunset Beach Coastal Adaptation Scheme Set to Begin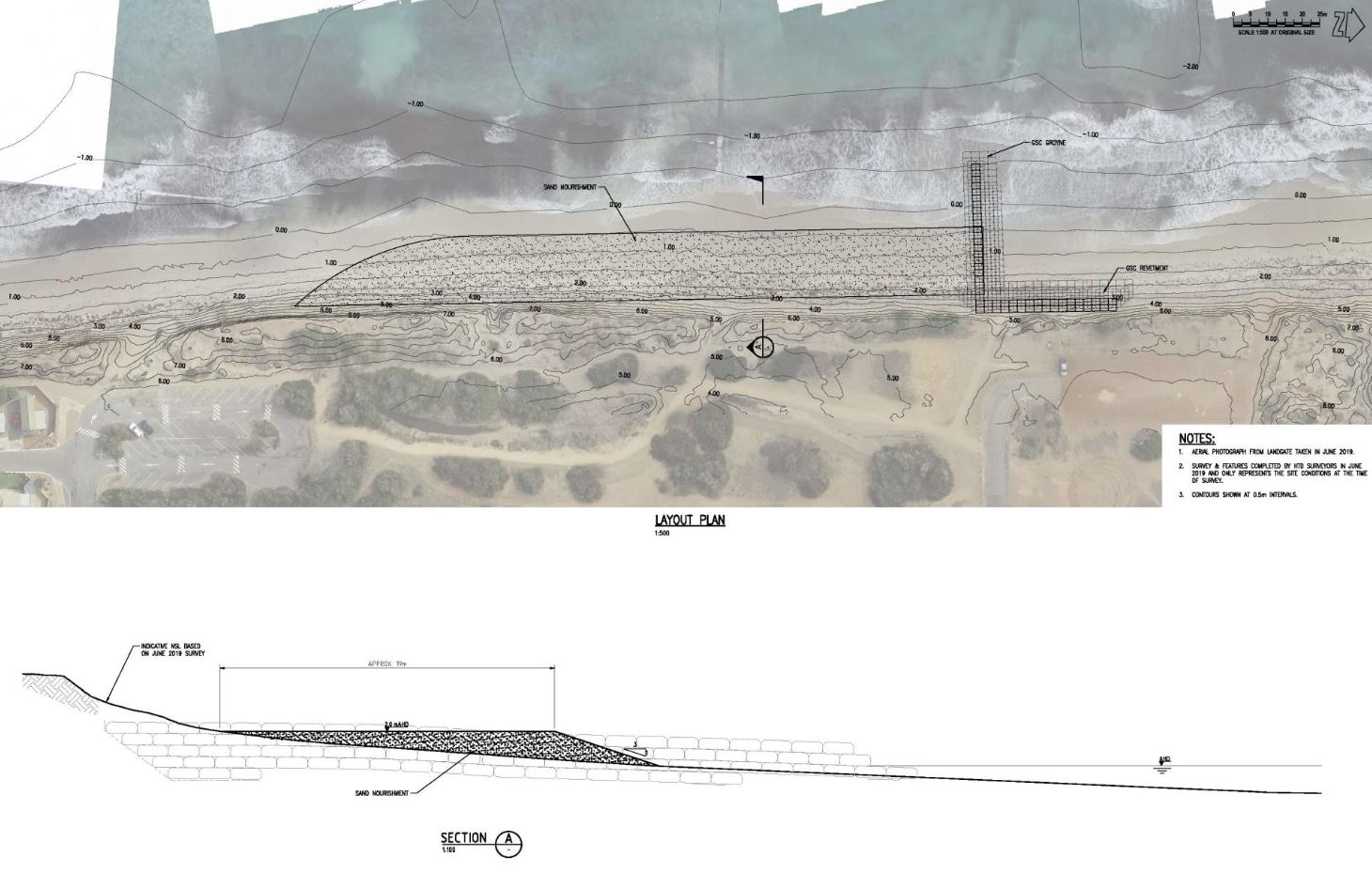 In mid October 2019, construction of a low-crest Geotextile Sand Container (GSC) groyne and revetment on the Sunset Beach Foreshore at Triton Place to mitigate coastal erosion will begin, the City of Greater Geraldton reports.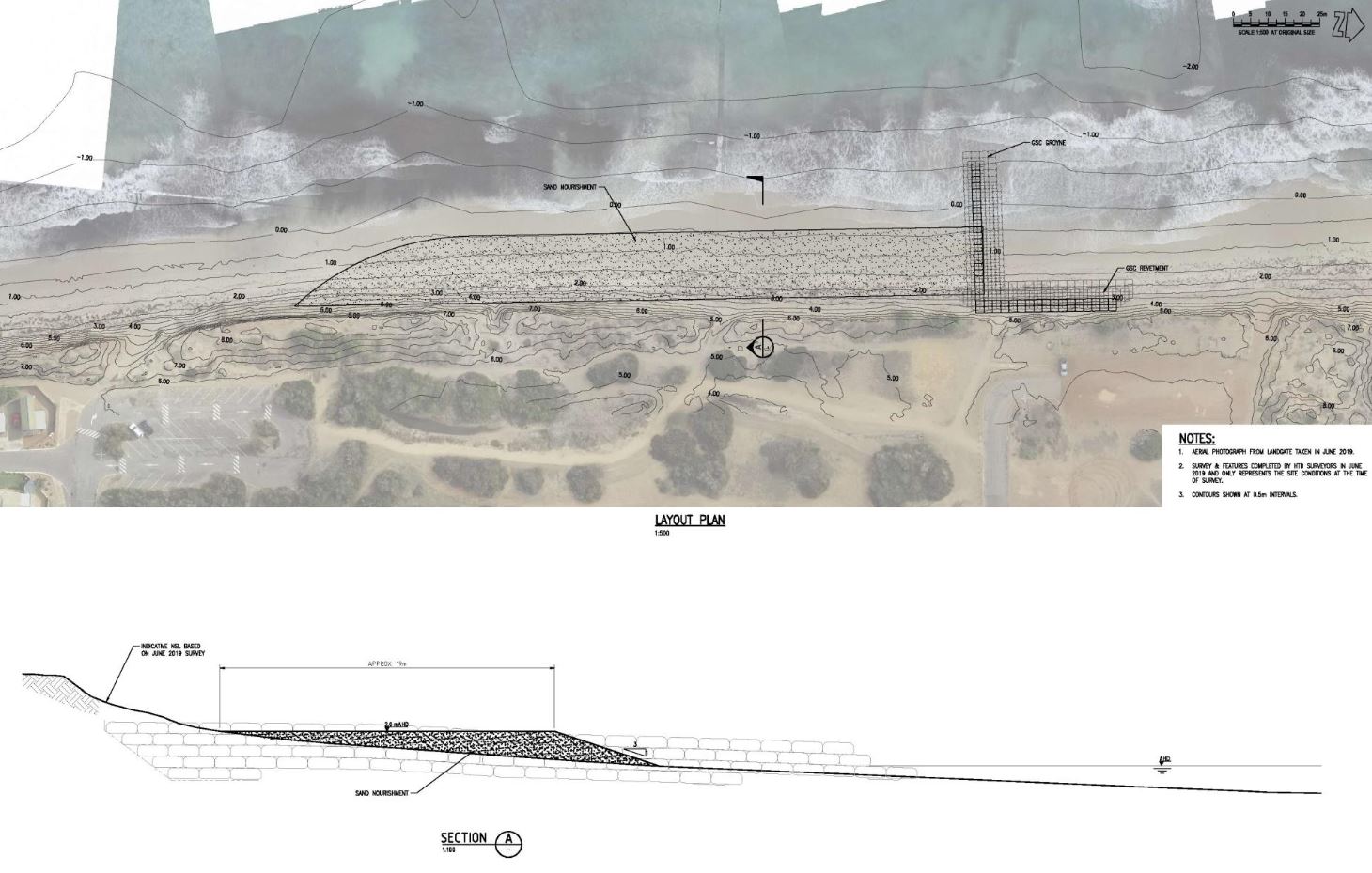 The 40m low-crest GSC groyne and 50m long GSC revetment being constructed at Triton Place will help retain an initial beach nourishment.
Under the plan, the sand will provide an initial nourishment to the foreshore south of the groyne and allow the littoral drift process to feed the beach to the north of the northern groyne.
Littoral drift is the process by which sand is moved along the coastline by wave action. For Western Australia, this process moves sand along the coast in a northly direction.
The $418,000 project is funded by the City of Greater Geraldton's CHRMAP Adaptation Measures Budget.
Construction of the groynes will be undertaken by Natural Area Consulting Management Services with M P Rogers providing technical services.
The estimated date of completion is December 2019.