Eastman Aggregate Wins Miami Beach Hotspots Contract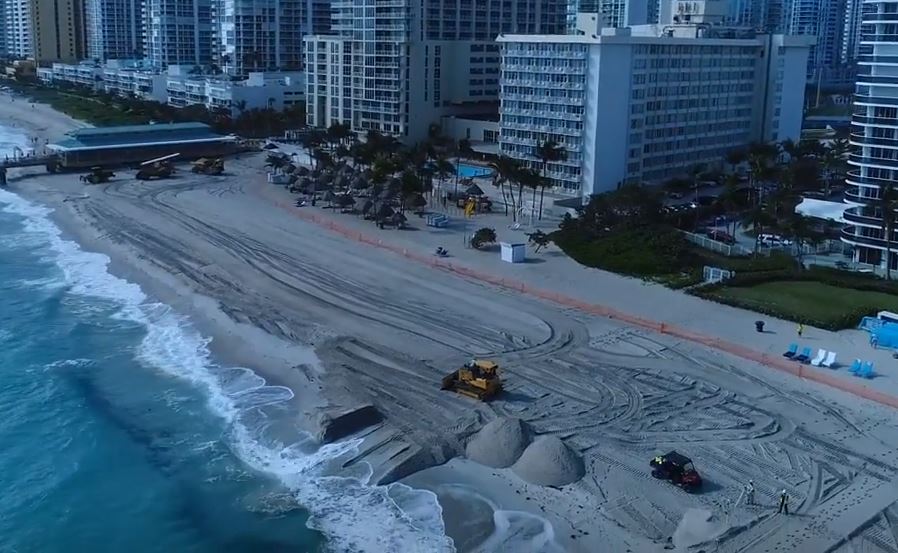 The U.S. Army Corps of Engineers, Jacksonville District, has announced the award of a construction contract and a public information meeting on October 22 for the Miami Beach Hotspots beach renourishment project.
The Jacksonville District awarded the $15.9 million contract last week to Eastman Aggregate Enterprises, LLC, of Lake Worth, Florida, for this coastal protection scheme, part of the Miami-Dade County Beach Erosion Control and Hurricane Protection Project.
The U.S. Army Corps of Engineers, Miami-Dade County and the City of Miami Beach will host a public meeting for the Miami Beach erosional Hotspots beach renourishment project Tuesday, October 22 at 6 p.m. at the Miami Beach Golf Club, 2301 Alton Road in Miami Beach.
According to USACE, a brief presentation will be followed by a question and answer period.
The contractor will place approximately 305,000 cubic yards of beach-quality sand on several beachfront hotspots to address beach erosion in the areas of 27th Street, 44th Street, 55th Street and 65th Street.
The work is located between Bakers Haulover Inlet and Government Cut.
The project will help provide storm protection for the coastal population and infrastructure, habitat for several endangered animals including sea turtles, and recreational beaches for visitors and residents.
Construction is estimated to start in December and is expected to last approximately six months.
Related news
List of related news articles