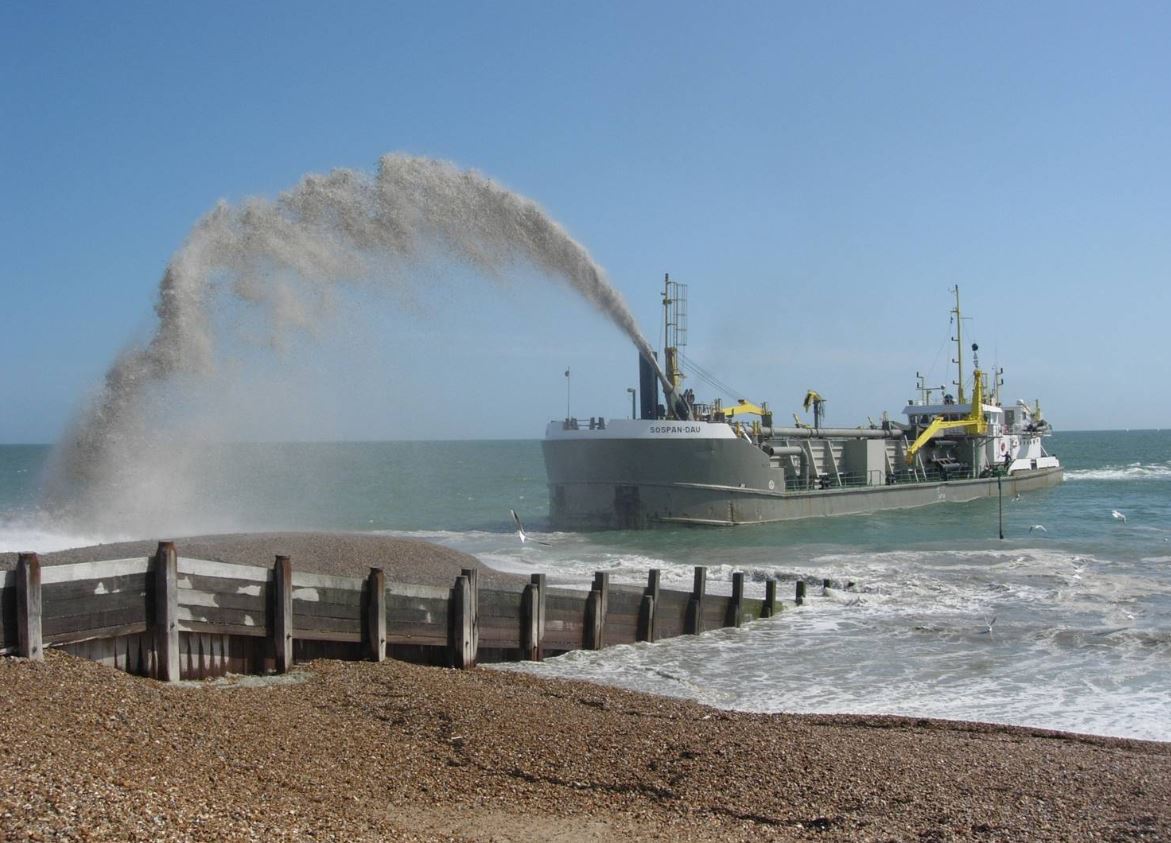 The beach nourishment operations at Hayling Island are set to begin today with the dredger expected to arrive at the dredge site, Chichester Harbor Approach Channel, at approximately midday, Eastern Solent Coastal Partnership – ESCP reports. 
Once the first dredge has been carried out, the material will be pumped ashore on the next high tide.
"We anticipate the location of this to be in front of Eastoke Corner car park," said ESCP in its release.
The beach works will continue for up to 14 days and are dependent on the weather conditions.
"Due to the time of the tides changing throughout the contract, the actual working times will vary each day. It is expected that it will take approximately 1 hour to pump each load on to the beach, and we are anticipating two loads to be deposited each high tide," according to their latest project update.
Photo: Image source: ESCP
Related news
List of related news articles