Sri Lanka Land Development Corporation Opts for Dredge Yard Vessel
Dredge Yard and its sole agent in Sri Lanka, Hoavel Holdings, have won an order for a standard Cutter Suction Dredger ECO 300.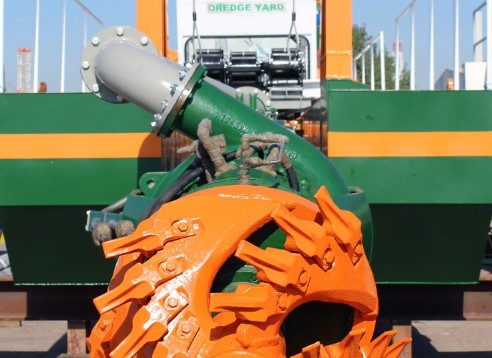 The new dredger will be used by Sri Lanka Land Development Corporation (SLLDC) for the cleanup of the Beira Lake in Colombo, Sri Lanka.
According to the company, Hovael Holdings confirmed that Dredge Yard was chosen to deliver this dredger, because "SLLDC tender technical specifications were successfully complied with the ECO 300".
The ECO 300 model will be supplied with additional features according to the requirements of SLLDC.
Yet, the standard, shallow draft CSD ECO 300 model is an ideal tool for Beira Lake dredging, which has an average water depth of 2 meters. Furthermore, its compact design will allow easy transportation to the center of Colombo.
Beira Lake – a man-made shallow body of water located in the city center of Colombo, Sri Lanka – has become vital for a variety of residential, industrial, commercial, tourism and religious activities.
The main purpose of this lake dredging project is to improve the water quality by removing accumulated waste water and pollutants. This will restore a healthy environment in and around the lake.