Hulhumeedhoo Dredging Gig for MTCC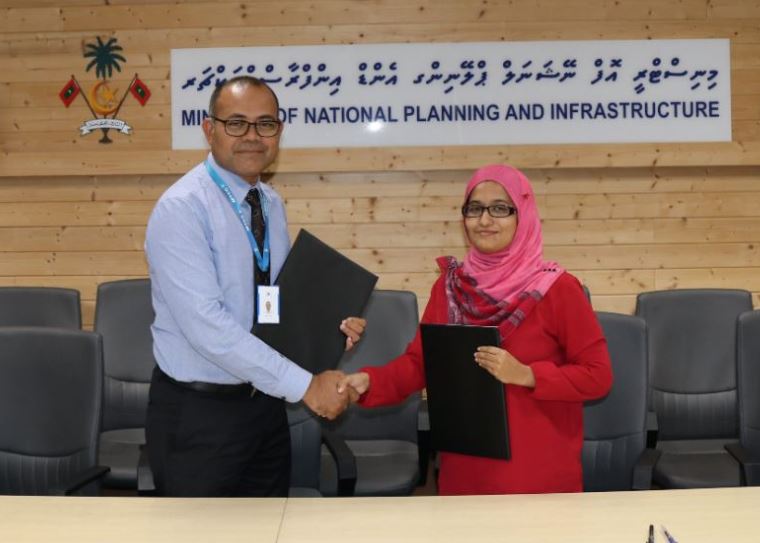 The Maldives Transport and Contracting Company Plc (MTCC) has won a contract for the Phase 1 of S. Hulhumeedhoo MIFCO harbor upgrade, located on the northeastern point of Addu City in the Maldives.
Fathimath Shana Farooq, Director General of Planning Ministry, signed the agreement on behalf of the Maldives Government and Hassan Shah, MTCC CEO, put his signature on behalf of the company.
Under this agreement, the harbor upgrade will consist of:
a significant amount of dredging works;
construction of 97 meters of sheet pile quay wall.
According to MTCC, the project is estimated to cost $4.4 million and will be completed in 300 days.
Hulhumeedhoo is an island located on the northeastern point of Addu City. Even though it is the 5th largest island in the Maldives, Hulhumeedhoo has roughly the land area of New York's Central Park.