Port Nelson Preparing for Bigger Ships
Port Nelson, New Zealand, has just announced that commencing today (October 31) contractors will be drilling of the seabed in and around the port for geotechnical purposes.
According to the company's environmental officer, Kelly Leonard, the drilling is needed before the company can begin dredging operations in the shipping channel, and before the port's main wharf extension project.
As she stated, the port is currently limited to safely bring in larger vessels, and in order to accommodate the requests of shipping lines already calling at Nelson, the port is doing the initial scoping ahead of applying for resource consent to do the dredging.
The explorative drilling will only investigate to a depth of 10 meters and aims to provide analysis on the seabed composition. The work is due to continue for up to two weeks, subject to weather conditions, the release said.
The work will be carried out by a drill rig attached to a barge which will be moved about using a tug. The holes will be drilled using a rotary sonic drill rig, and it is not expected to be noisier than regular port operations.
This will be carried out in and around Port Nelson and the cut. Approximate locations are highlighted by the blue areas on the map below.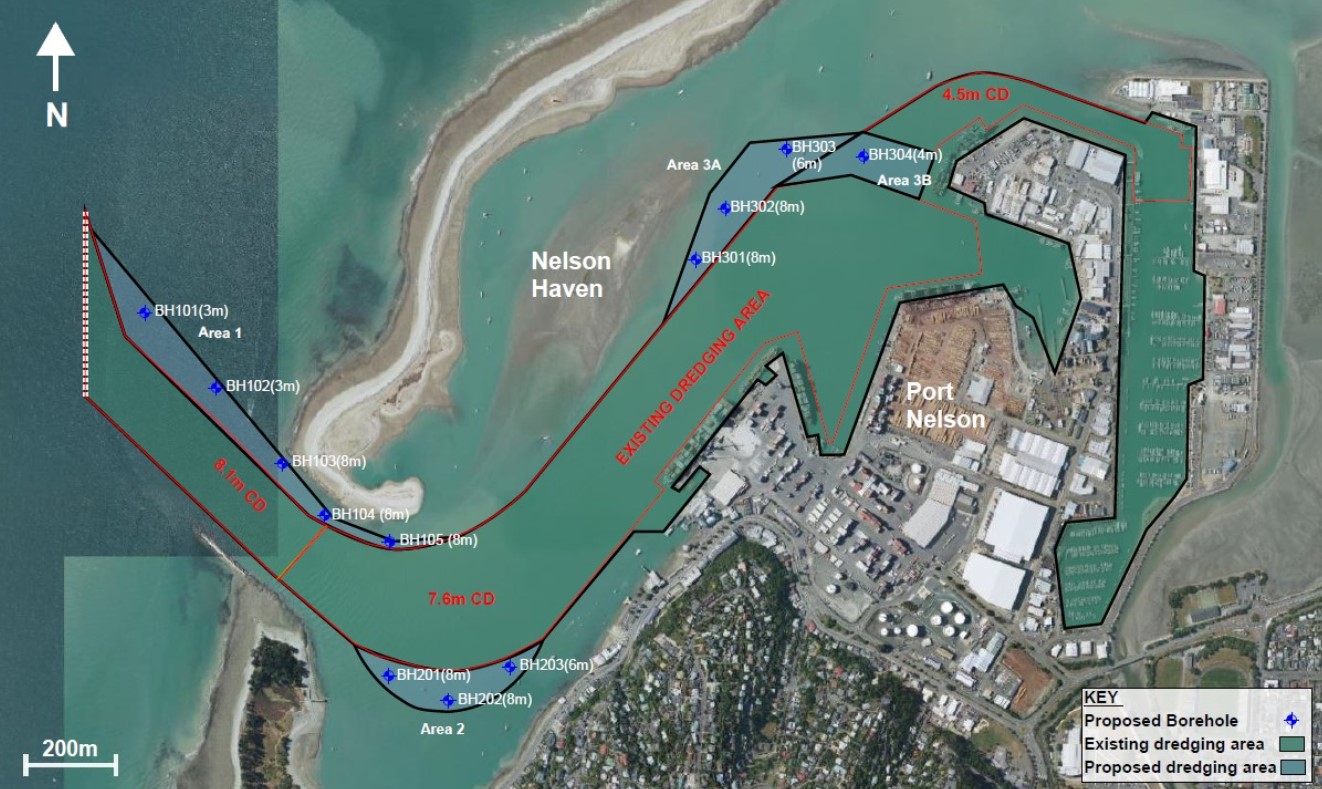 Related news
List of related news articles