Elbe River Dredging Project Remains on Track
The Port of Hamburg yesterday released the latest update on the Elbe River dredging project.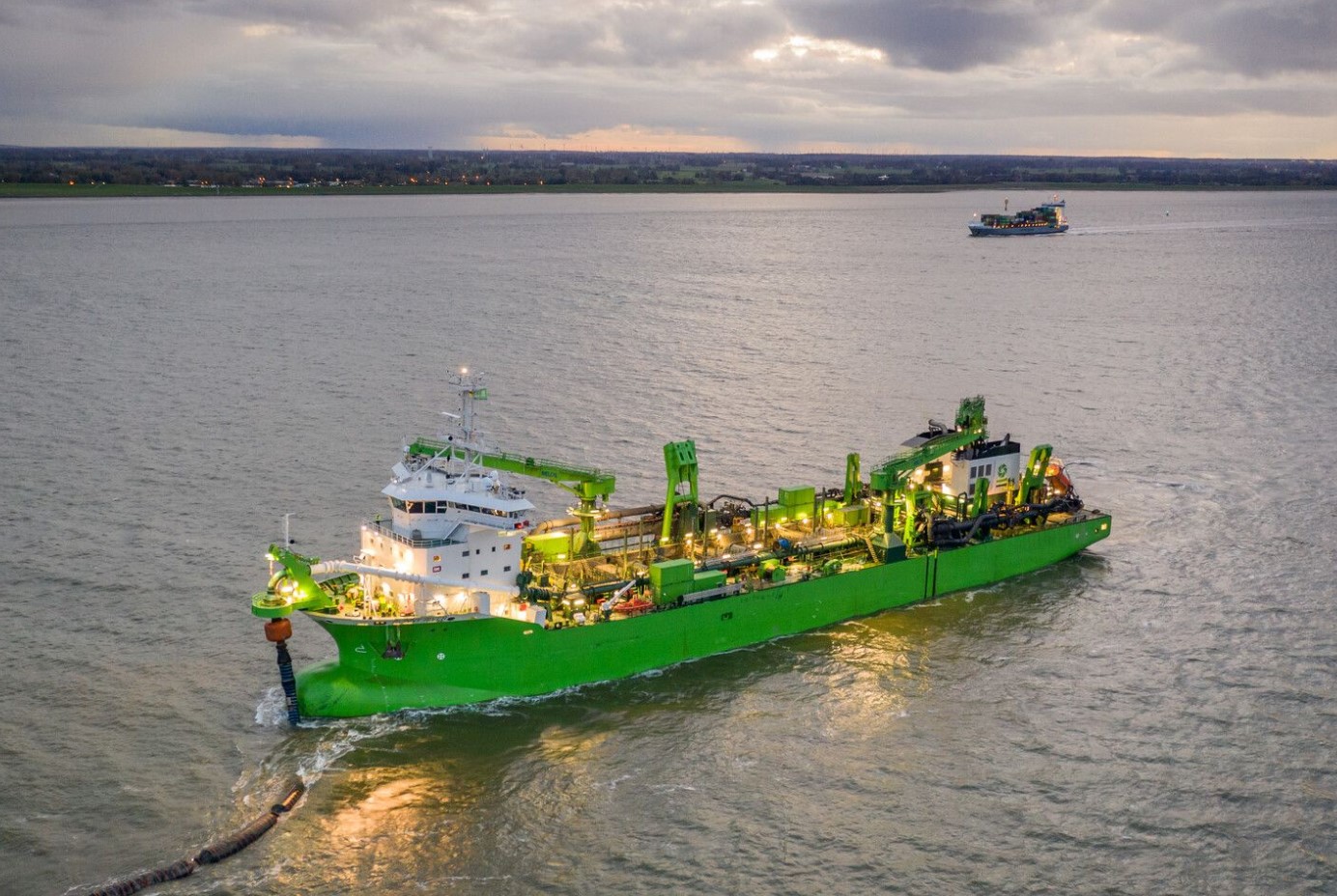 Overall, the fairway adjustment project is going according to plan, so that completion at the end of the coming year remains firmly in focus, reported the company.
The deepening and widening of the 116 km long fairway between Cuxhaven and Hamburg to a level of -14.5m is being done by DEME.
In the release, the Port of Hamburg said that since the end of October, a second hopper dredger the 'Bonny River' has been dredging the fairway on the federal stretch and taking the spoil to the UWA – underwater dredged material disposal site at Medemrinne.
Built in 2018, the 'Bonny River' has a hold capacity of over 16,000 cubic meters; consequently having a highly efficient performance level.
The hopper dredger 'Scheldt River' started the dredging at the beginning of October. The fairway on the federal WSV stretch will be deepened by an average of one meter.
Holding area and widening completed
The holding area near Brunsbüttel and the widening work on the WSV – federal waterways and shipping stretch are finished. With the widening from 300 to 320 meters from Wedel to down river from the mouth of the River Stör, ships with a combined width of 92 meters can now pass each other.
The holding area is designed for ships sailing tide-dependent that threaten to run out of the tidal window. At the holding area they can sit out the low tide phase.
The holding area also serves as an emergency anchorage for large vessels that because of an incident have to leave the fairway, but have nowhere else to go. The traffic control center responsible for the holding area came into service during November.
The Port of Hamburg also added that the UWA sites at Brokdorf, Medemrinne, Neufelder Sand and St. Margarethen are already completed, so that they can receive the spoil.
Now, the last of the UWA sites at Scheelenkuhlen is currently being set up. The surrounding wall has a length of approx. 2,600 meters.
In total, some 878,000 tons of spoil mixture will be deposited here. This site has a capacity of approx. 1.7 million cubic meters for the spoil from Schwarztonnensand at the Lateral Elbe.