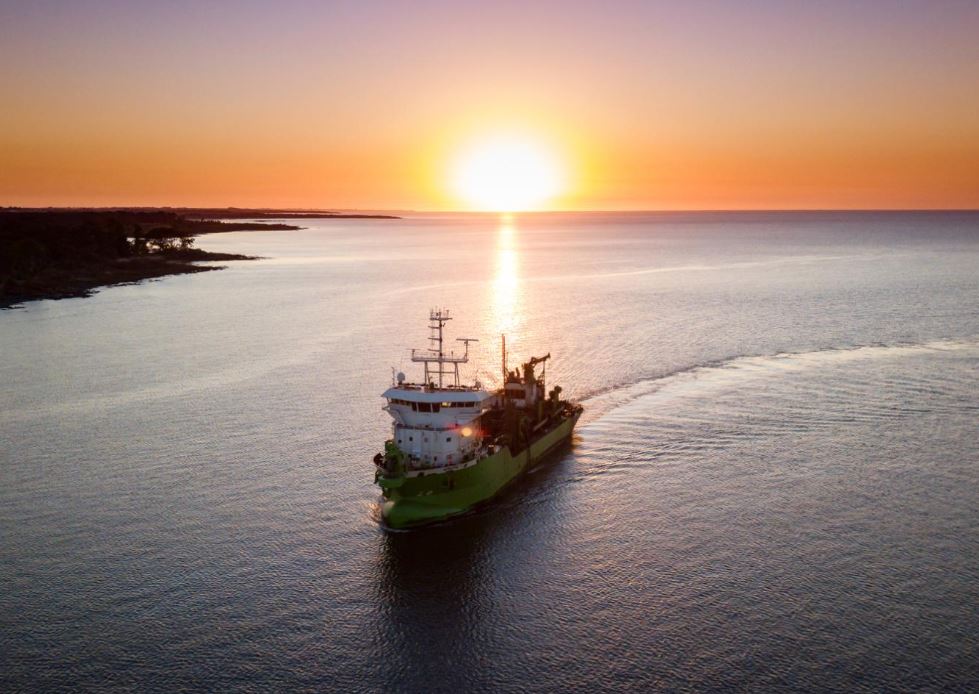 DEME Group's trailing suction hopper dredger (TSHD) 'Minerva' is currently working on the Canal Martín García, located between Uruguay and Argentina.
This dredging contract carries a total value for the 50/50 joint venture with Royal Boskalis Westminster N.V. of approximately EUR 110 million.
The JV project takes up to five years and consists of the deepening and maintenance of the access channel, characterized by a high level of sedimentation.
"In the early nineties, we participated in the original construction of the Canal Martín García," DEME said in their latest announcement.
The Canal Martín García, highly exposed to sedimentation, is the main access channel to Uruguay's second largest port, Nueva Palmira, as well as to the Rio Uruguay.
The main objective of the dredging program is to deepen the canal and subsequently maintain a depth of 34 feet over the contract period.
The works will be followed by a 4 year maintenance dredging scheme to maintain the 34 feet depth.
According to DEME, dredging activities started in March 2018.
Photo: Image source: DEME