Highlights of the Week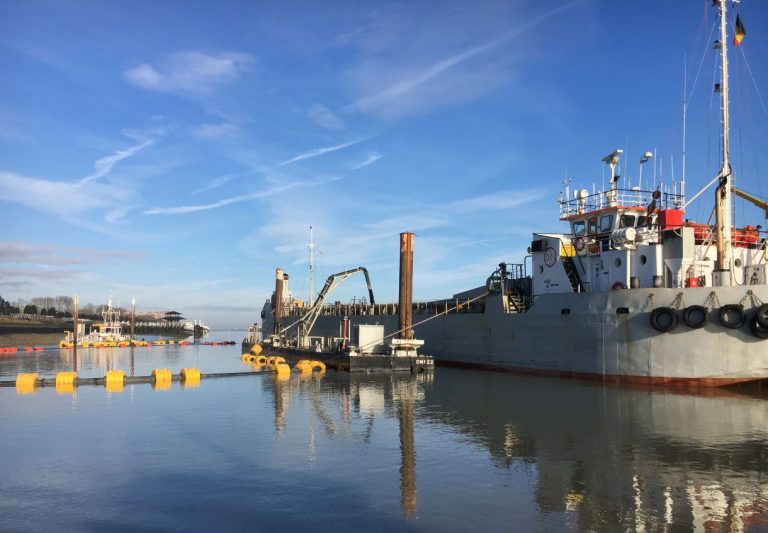 Dredging Today brings you an overview of the most popular stories from the past week (December 2 – December 8, 2019).
Officials Secure $100 Million for Mississippi River Emergency Dredging
U.S. Representatives Angie Craig, Betty McCollum and Ron Kind have successfully secured emergency funding for the U.S. Army Corps of Engineers (USACE) to address the impacts of this spring's devastating floods along the Mississippi River.
PHOTO Update: TSHD Minerva Busy on Canal Martin Garcia Project
DEME Group's trailing suction hopper dredger (TSHD) 'Minerva' is currently working on the Canal Martín García, located between Uruguay and Argentina.
GLDD to Begin Kings Bay Entrance Channel Dredging Work
he U.S. Army Corps of Engineers, Jacksonville District, will begin operations and maintenance dredging of the Kings Bay Entrance Channel and sections of the inner channel this month.
Jan De Nul Raises the Bar in Nieuwpoort
The maintenance dredging works in the marinas of Nieuwpoort on the Belgian coast got underway earlier this week, Jan De Nul reports.
Boskalis Bags Pasay Reclamation Project in Manila Bay
Royal Boskalis Westminster N.V. (Boskalis) has received the Provisional Letter of Acceptance for the Design and Construction contract for the Pasay Reclamation Development Project in Manila Bay, Philippines in cooperation with CHEC from China.
Related news
List of related news articles