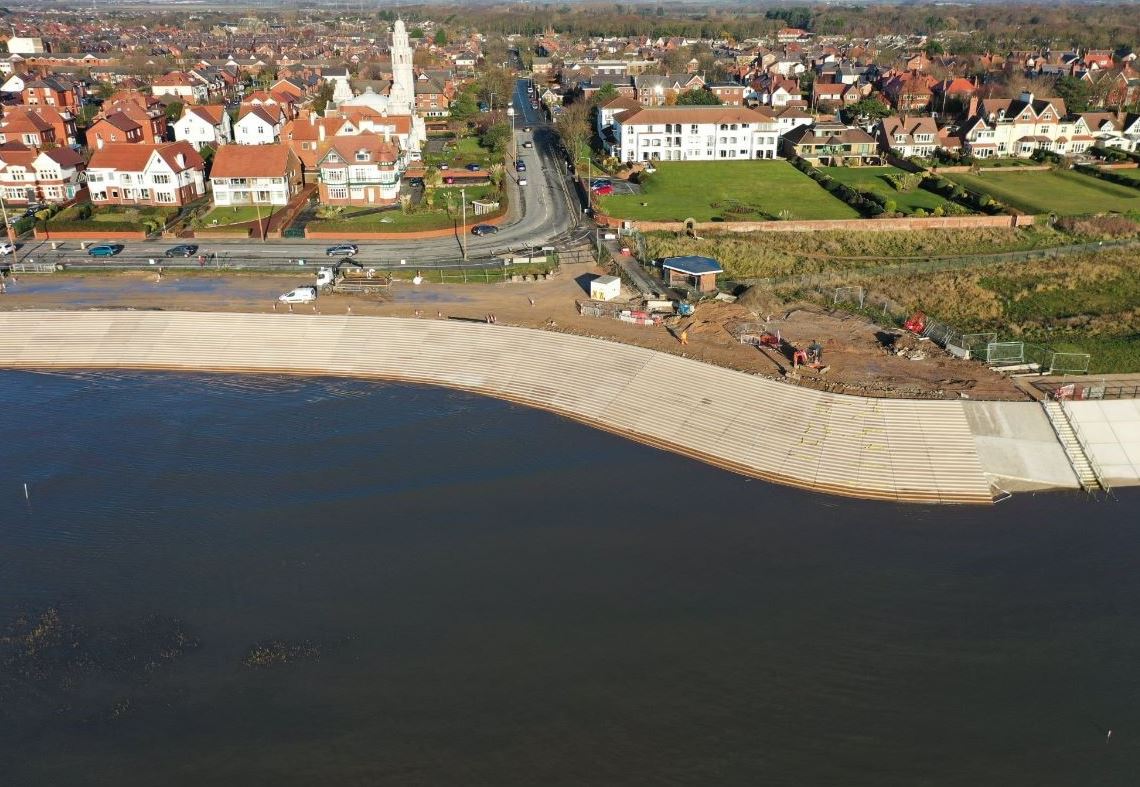 The Fairhaven to Church Scar Coastal Protection Scheme remains on program, with a contract completion date of December 2020 following the successful award of the additional works at Granny's Bay, Fylde Council reports. 
"Mindful of its commitments for an early opening at Church Scar and Fairhaven for public footfall by the 31st March 2020, the council is planning on taking over the main promenades at Church Scar and Fairhaven from ourselves at the beginning of 2020 to complete a separate seating project in preparation for the March opening," the council stated.
Church Scar Update
The compound area at Fairlawn Road has been dismantled, and the lawn area has been reseeded;
The tie in works to the existing sea defense wall at Church Scar have been completed.
Fairhaven Update
All the stepped units have now been installed to form the new revetment;
90% of the exposed aggregate concrete promenade slabs have now been laid;
The work to the inlet outlet structure is nearing completion;
Over the coming weeks they will be installing the access handrails down to the beach;
Over the next month they will focus on upgrading Stanner Bank car park.
Granny's Bay Update
All preparation work for the stepped revetment is now complete;
Over half of the pre-cast concrete stepped units have been installed;
A new exposed aggregate concrete promenade will be laid to join up Fairhaven and Church Scar, creating 2.5km of new walkway;
They will begin the installation of the new wave wall in the new year;
They are ahead of program, with an anticipated completion date of summer 2020.
Photo: Image source: Fylde Council