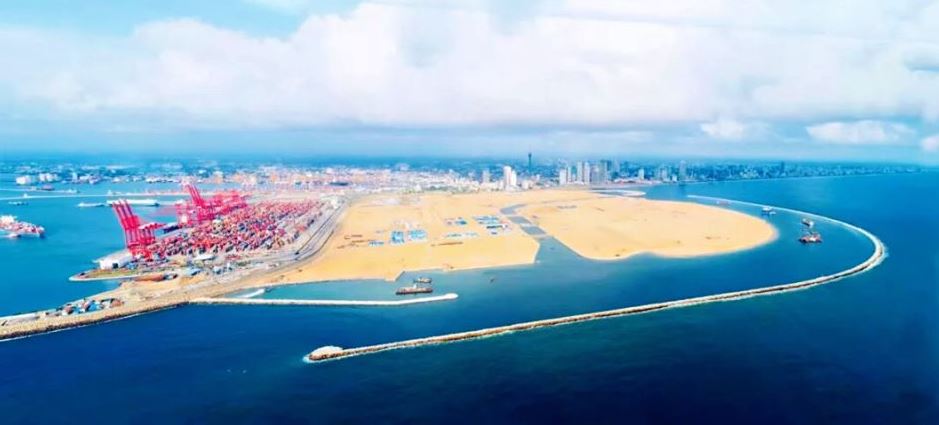 Newly reclaimed land for the Port City Colombo project, conducted by China Communications Construction's subsidiary CHEC, was officially declared as part of Sri Lanka on December 7.
According to China Communications Construction, this momentous occasion was celebrated by CHEC Port City Colombo under the patronage of Sri Lankan Prime Minister, Mahinda Rajapaksa, and the Chinese Ambassador to Sri Lanka, Cheng Xueyuan.
A grand fireworks display was also staged to mark the occasion, along with issuance of a commemorative stamp and a first day cover.
In order to finish the project, CHEC had to borrow 65 million cubic meters of sand from the sea, creating 269 hectares of new land for the Colombo Port City.
The Port City project is currently the single largest private-sector development project in Sri Lanka, and it is envisioned to boost the economy alongside the country's existing development plans with state-of-the-art living, working, public and recreational spaces.