PHOTO: CSD Krios at IHC Kinderdijk Yard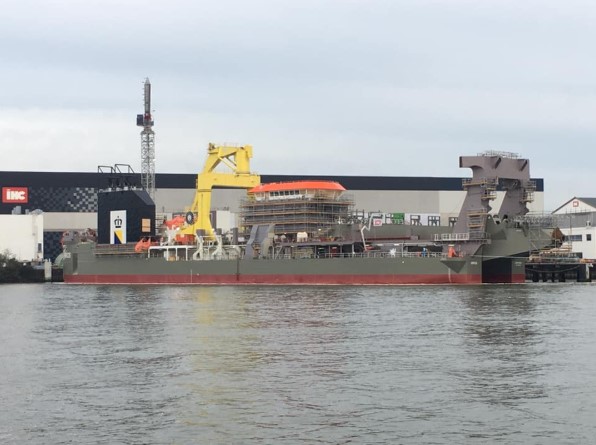 The construction and the outfitting of the cutter suction dredger (CSD) Krios, being built by Royal IHC for Royal Boskalis Westminster N.V., is moving according to schedule.
This newbuild will be a sister vessel of the CSD Helios, taken into service in 2017.
The CSD Krios will have a total installed power of 23,700 kW, pumping capacity of 15,600 kW and a maximum cutter capacity of 7,000 kW.
According to Boskalis, the new CSD will be able to dredge in extremely hard ground at depths ranging from 6 to 35 meters.
The company also added that construction of this mega cutter will be completed in the period ahead with the vessel expected to be taken into service in mid-2020.