USACE Deputy Commander MAJ, Brandon Drobenak, toured ongoing dredging operations along the New Jersey Intracoastal Waterway last week.
"We're placing sediment on Gull and Sturgeon Island, two low lying marsh islands being restored to replace lost marsh habitat for wading birds and enhance marsh resilience for coastal communities," said USACE in theri latest announcement.
Work is part of the Seven Mile Island Innovation Lab initiative in partnership with The Wetlands Institute and the New Jersey Division of Fish & Wildlife.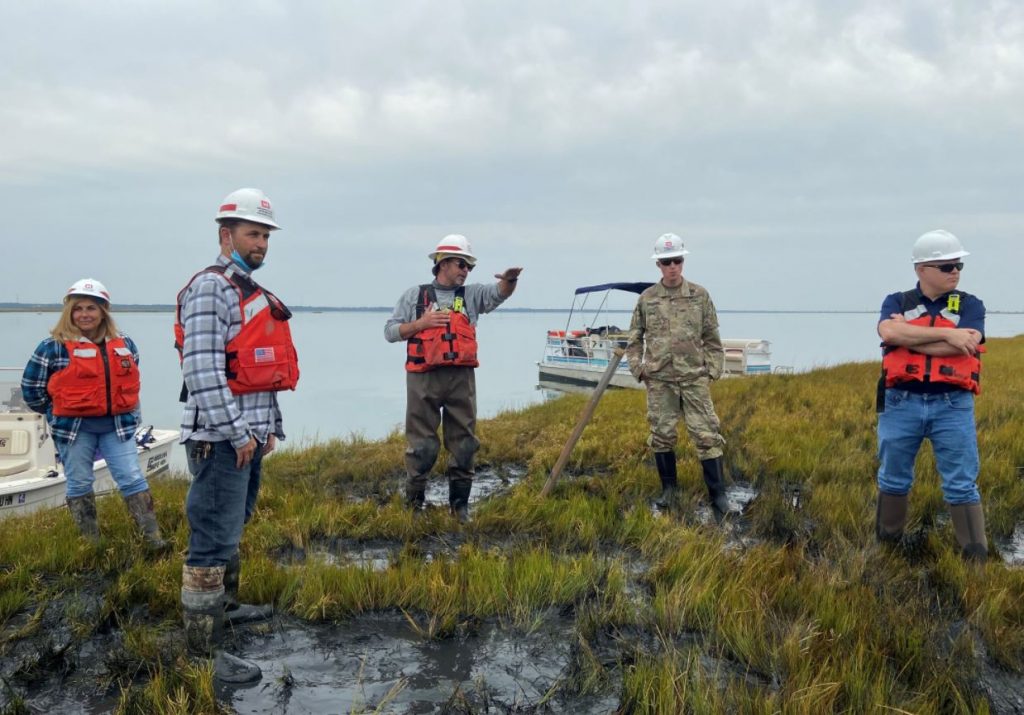 In Spring 2019, the USACE Philadelphia District partnered with the State of New Jersey, The Wetlands Institute, and the USACE Engineer Research and Development Center to launch the Seven Mile Island Innovation Laboratory (SMIIL).
Seven Mile Island was chosen to host an Innovation Lab due to the presence of existing and historic dredged material placement sites, confined disposal facilities, and federal and state channels.
The initiative is designed to advance and improve dredging and marsh restoration techniques in coastal New Jersey through innovative research, collaboration, knowledge sharing and practical application.