HID Dredging, a Qingzhou City based manufacturer of dredging equipment, has launched their new amphibious dredger – HID-CE-200.
Named "Clay Emperor", this machine is able to work in various ponds, river channels, desilting operations, etc.
The dredger is fully inspected in an HID testing pool, ensuring zero defects before shipping out of the factory.
Also, this machine is equipped with Cummins engine and Rexroth Hydraulic motor. Furthermore, the Clay Emperor can achieve 5 different working applications such as cutter suction dredging, weed raking, piling, backhoe dredging, hammering, etc.
It takes just 30 minutes to replace the device on the front big arm.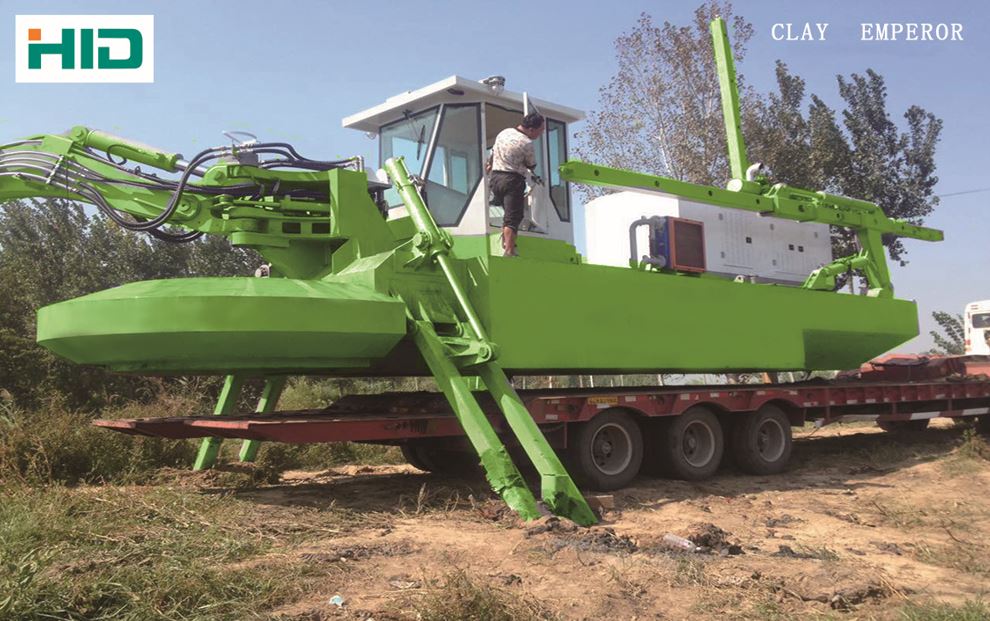 "Our amphibious dredger can be transported on the trailer, with no crane needed," said the company.
The machine independently walks in and out of the water, while four stabilizers ensure steady and accurate anchoring and operation.