Manson Construction has just released this amazing photo of their trailing suction hopper dredger (TSHD) Glenn Edwards, going up on drydock at Bollinger shipyard in Port Fourchon, LA.
Asst. SE Equipment Manager, Jon Tucker, and Port Engineer, Brook Cheramie, are overseeing the operation.
The Glenn Edwards is one of the largest TSHDs in the United States.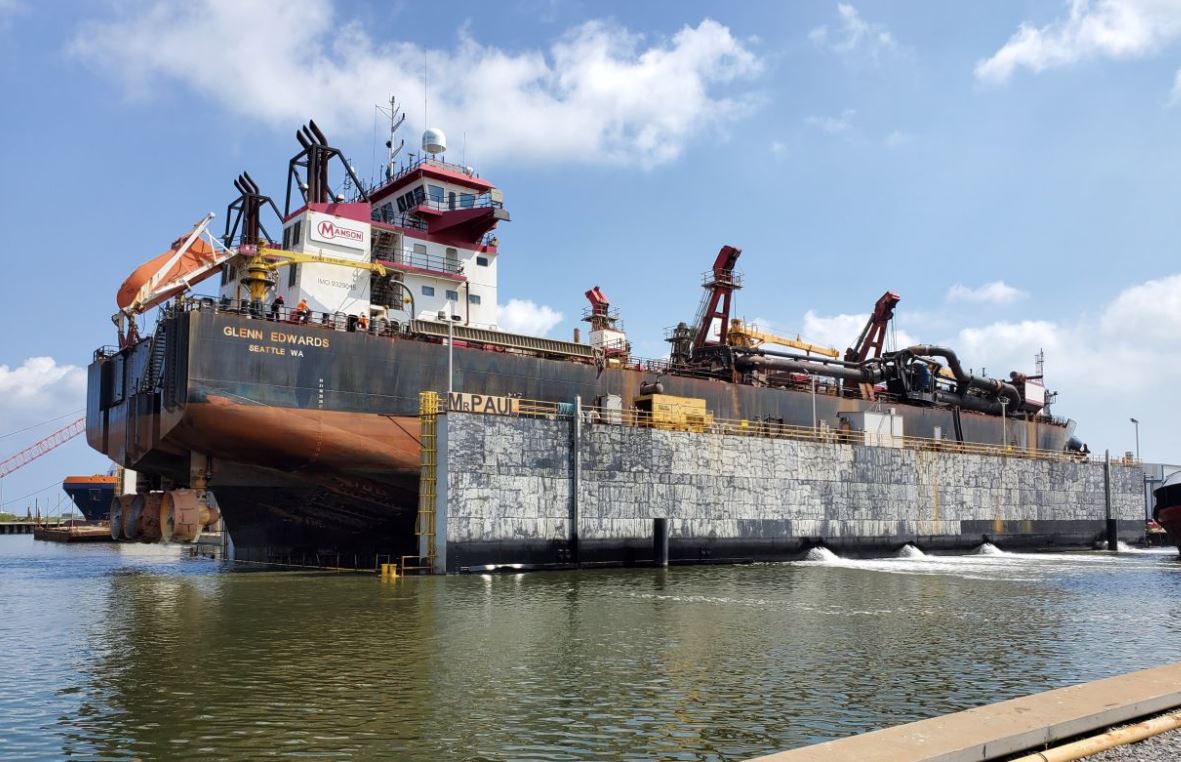 Dredged material can be disposed of by either bottom-dumping through her bottom doors or by slurifying the load with her fluidization piping and pumping out over the bow.
Along with her enormous size and exceptionally large hopper capacity, this vessel features three azimuth drives which, along with her bow thruster, gives her 360° maneuverability. Additionally, this makes her well suited to make quick work of harbors and channels.
Also, the dredger is equipped with state-of-the-art instrumentation for both positioning and production monitoring purposes.