The Shallowbag Bay dredge program, consisting of maintenance dredging within Ranges 1-5 of the Manteo Federal Navigation Project, has received the green light to move forward, Dare County informs.
According to the announcement, this area includes 11,924 linear feet (approximately 2.2 miles) of Shallowbag Bay and Roanoke Sound.
In addition, a connector channel that extends approximately 290 feet from the northern terminus of Range 1 to the berth of the Elizabeth II will also be dredged.   
The purpose of the Shallowbag Bay dredge project is to deepen the channel from its current depths of 1-5 feet and 6-7 feet to the depth of 9 feet that is required in order to allow vessels to safely navigate the waterway. The channel will also be widened to 50 feet.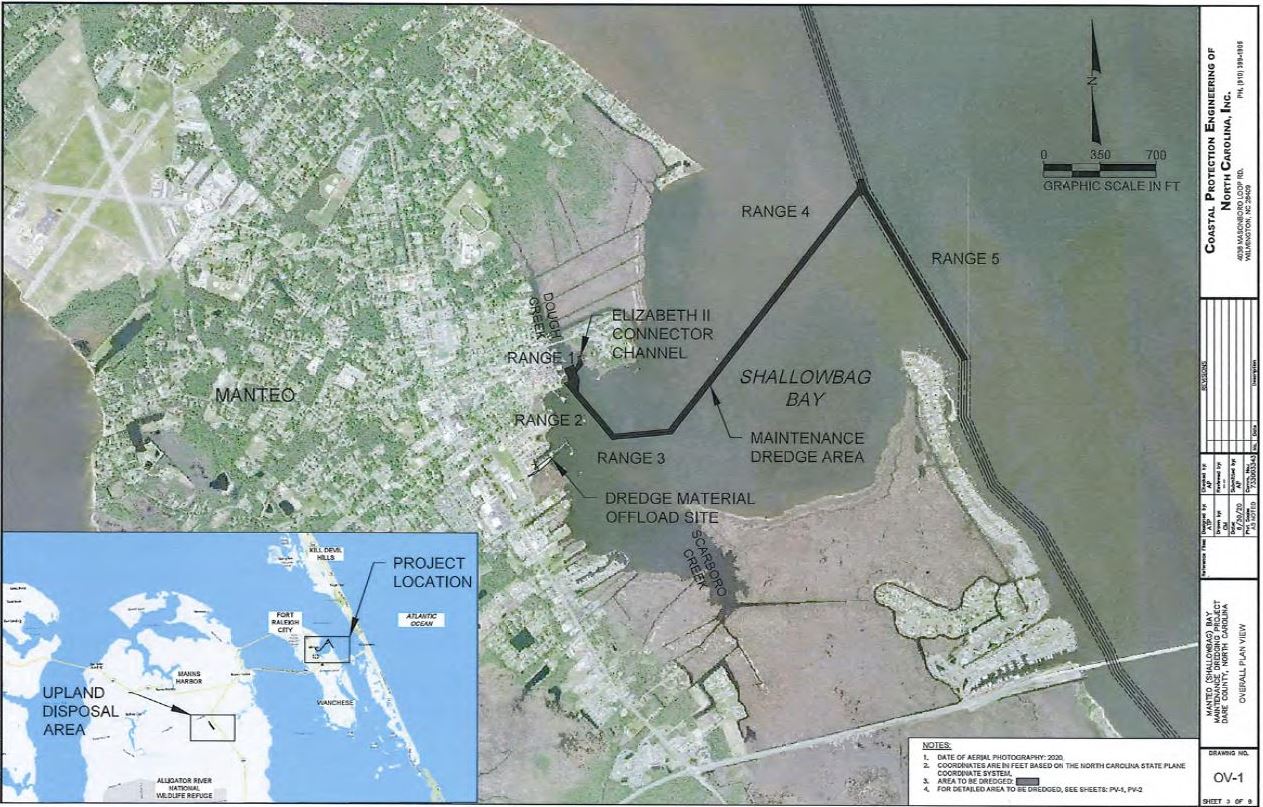 The Shallowbag Bay dredging project is primarily being funded by the state of North Carolina, and Dare County has agreed to manage the project due to its expertise with dredging area waterways in the past, as well as the presence of a county staff member who will serve as the project's manager.   
Funding for the dredging project is being provided by the state under Session Law 2018-97, the Department of Environmental Quality and the Town of Manteo. 
The dredging project – to be performed by Salmons Dredging Inc. – is slated to begin at the end of November 2020 and will be completed on or before Feb. 28, 2021. 
The material that is dredged from the channel will be transported via barge to an offload site located on the western edge of Shallowbag Bay.
Photo: salmonsdredging.com