Sri Lanka Ports Authority (SLPA) yesterday started the construction of the Jaya Container Terminal (JCT) – the Phase Five – aimed to improve the capacity of the Colombo Port. 
Scheduled to be completed by July 2022, the Phase Five includes an investment of $32 million.
The consultancy for the project is to be provided by SLPA Contract and Planning Engineering Division, while the construction company for the project is China Harbor Engineering Company Ltd (CHEC).
Upon the completion of construction, a new yard area of 40,000 square meters (about four hectares) will also be added to the JCT.
The event was held under the patronage of Ports and Shipping Minister Rohitha Abeygunawardena, State Minister of Warehouse Facilities, Container Yards, Port Supply Facilities and Boats and Shipping Industry Development Jayantha Samaraweera and and SLPA Chairman Major General (Retd.) Daya Ratnayake.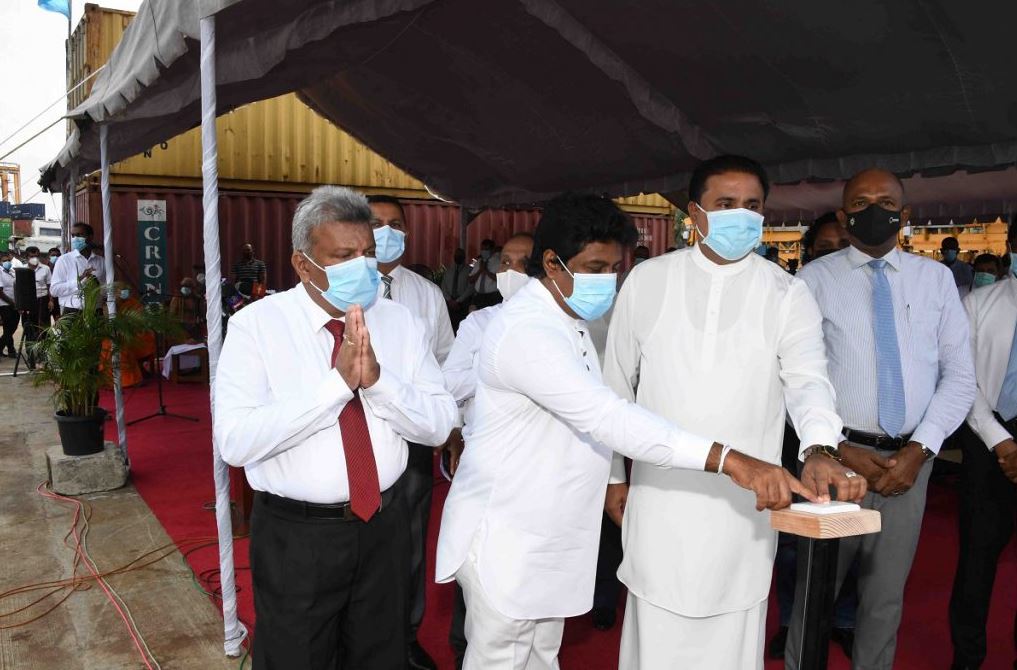 The Port of Colombo will be a more efficient port in the future with complete construction and commissioning of the East Container Terminal (ECT) as well as the West Container Terminal (WCT), said Minister Abeygunawardena.
Development of the JCT commenced in March 1983 and the first phase of the terminal was opened in 1985, the second in 1987, the third phase in 1995 and the fourth phase in 1996.