DENR Secretary OKs Cagayan River dredging
The Philippines' Department of Environment and Natural Resources (DENR) Secretary, Roy Cimatu, has approved the dredging of sandbars in 19 priority sites along Cagayan River as one of the immediate solutions to prevent another destructive flooding in Cagayan Valley.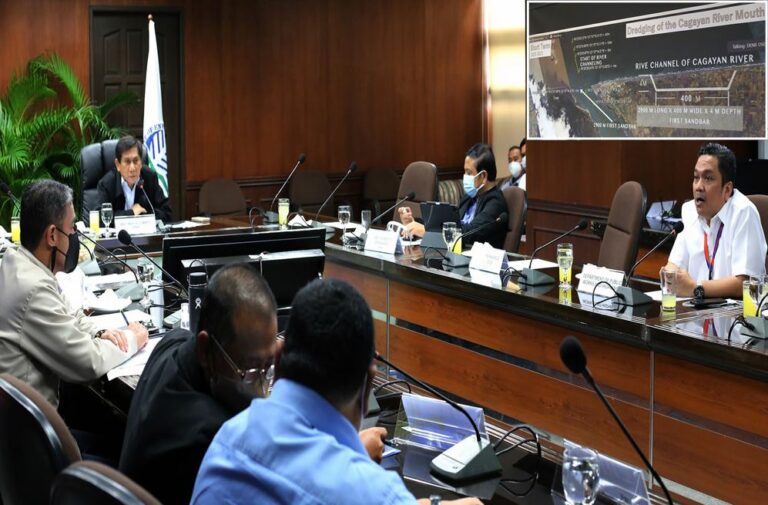 "Removing these obstructions is the most immediate measure that should be undertaken to avoid a repeat of massive flooding in the region, particularly the provinces of Cagayan and Isabela," Cimatu said during a meeting of the members of the Build Back Better Task Force last week.

Cimatu said that the dredging of sandbars "will bring immediate results in terms of improved water flow velocity while medium- and long-term solutions are being laid down."

Also, he added that among the medium- and long-term solutions being eyed for Cagayan River are construction of flood control dams, installation of revetment structures along its slopes, and reforestation of its watershed and easement areas.

During the meeting, DPWH Undersecretary Roberto Bernardo assured the availability of 35 dredging and excavation equipment for the effort, four of these were already deployed in Tuguegarao City.

Of the 19 sandbars recommended by the DPWH as priority sites for dredging, four are in Alcala town and two each in Tuguegarao City and the towns of Enrile, Solana, Gattaran, Iguig, and Amulung.
The municipalities of Aparri, Lallo, and Sto. Nino have one sandbar each.
Collectively, the 19 sandbars can yield a total volume of around 8.1 million cubic meters with a coverage area of 2.7 million square meter or 270 hectares.