The L. Isdhoo Harbor development program is moving ahead according to schedule, Maldives Transport and Contracting Company (MTCC) reports.
According to the latest update, major dredging works on the project have been successfully completed.
"We are now preparing to commence installation of precast concrete blocks required for quay wall construction," said MTCC.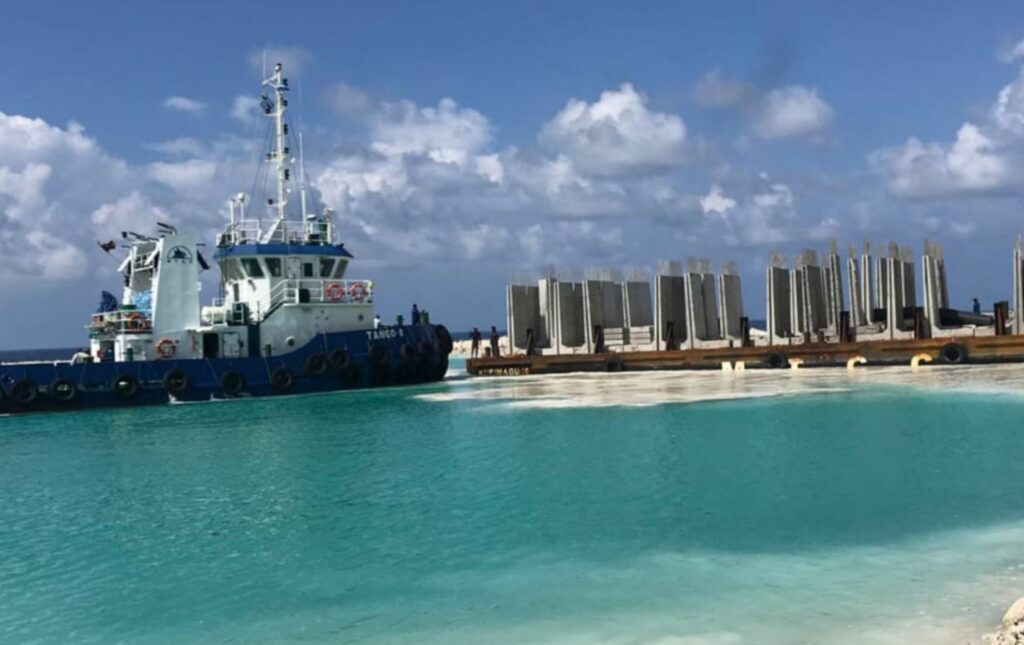 Scope of works will include:
dredging and excavation operations – 27,129cbm;
construction of a 230m quay wall;
Additionally, the installation of harbor lights and 1,560sqm of paved area will also be undertaken.
The value of the scheme is MVR 34.7 million ($2.2 million), said MTCC.
The equipment for the project was mobilized on August 4, 2020.