Fulidhoo coastal protection agreement inked
Maldives Transport and Contracting Company (MTCC) and the Maldives' Ministry of National Planning, Housing and Infrastructure (MNPHI) signed a contract today for the V. Fulidhoo coastal protection program.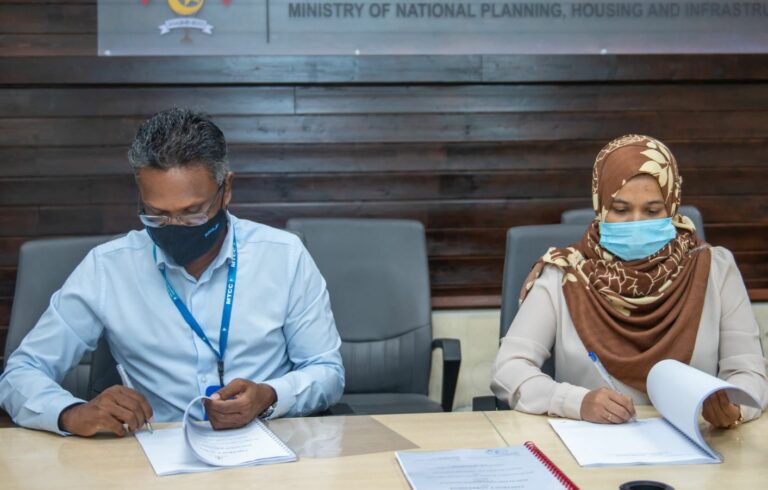 MTCC CEO, Adam Azim, signed the deal on behalf of the company and Director General, Ms. Fathimath Shaana Farooq, put her signature for MNPHI.
Scope of the project include:
a significant amount of dredging work;
backfilling and beach filling of 12,127.50cbm of sand;
construction of a breakwater.
The project will cost MVR 16.94 million (more than $1 million) and is expected to be completed in 350 days.
Fulidhoo had been hit with severe coastal erosion in 2014; an episode which led to the erosion of a large portion of its beach area, prompting an emergency power outage after the extent of the erosion left the electrical wires of the Dhiraage tower exposed.