The hopper dredger Yaquina is still away from home at Vigor Industrial shipyard in Seattle for repairs and maintenance, Portland District of the U.S. Army Corps of Engineers informs.
"But at least she has all these cranes to lift her spirits (and engine)," said USACE.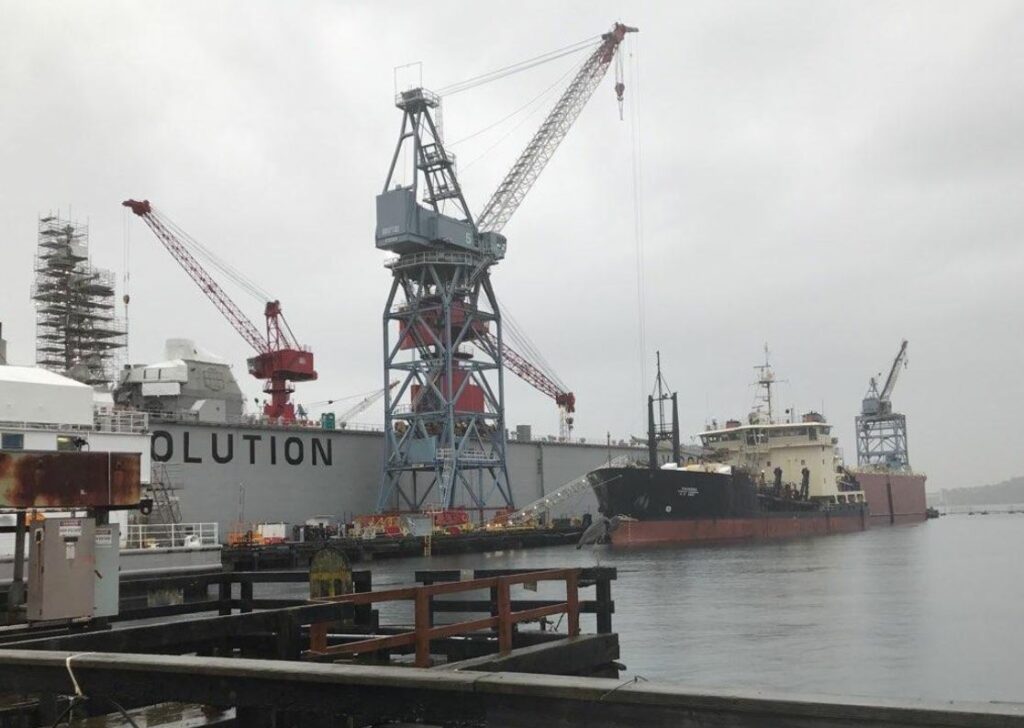 The hopper dredger Yaquina arrived at the shipyard for repairs and maintenance operations in December 2020.
The dredger helps to maintain the entrance bars, rivers and harbors on the coasts of Oregon, California and Washington.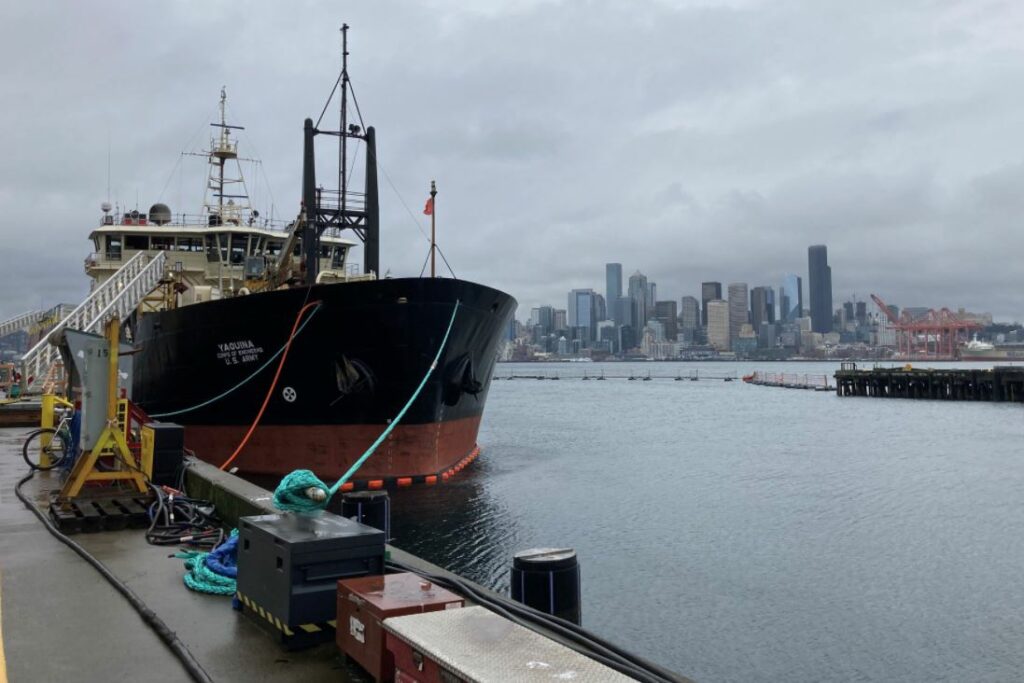 The Portland District's hopper dredgers work to ensure a safe 'highway' for container ships and other vessels.