St. Johns Ship Building, Inc. (SJSB) has completed construction of the first Water Injection Dredger for IHC America.
Last year, IHC won a contract to design a water injection dredger (WID) for the North Carolina State Ports Authority (NCSPA).
In line with NCSPA's specifications, the dredger is designed to offer easy maintenance and a smooth operation. Other key design factors include dredge depth, weight and cost.
The vessel will perform maintenance in the main seaports of Wilmington and Morehead City in order to safeguard the depth of the ports. To do so, it will move sediment from the main channel (with the assistance of natural currents), while keeping the required material within the Cape Fear river system.
The water injection dredger has an impressive flow of 20,000 GPM (4,542m3/h), a dredging depth of 55ft (16.7m), a width jet beam of 27ft (8.2m) and a total installed power of 770 HP (566kW).
The official delivery of the vessel will take place over the next few weeks.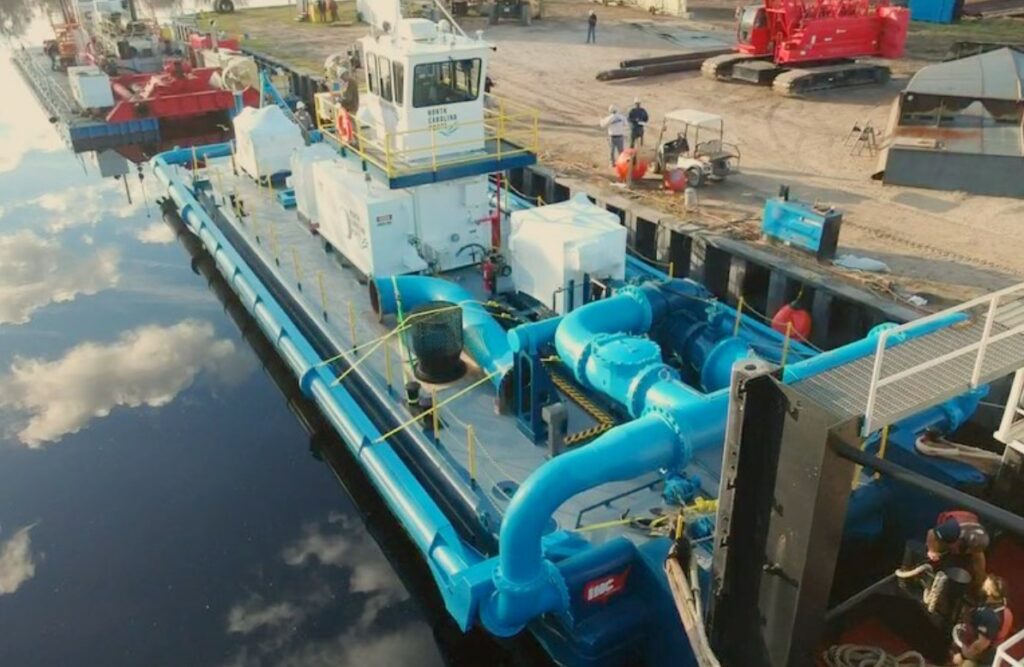 Photo: St. Johns Ship Building, Inc.