Muddy River project progresses to work area #3
The U.S. Army Corps of Engineers, New England District has just announced that dredging activities continue to progress on Phase 2 of the $36.5 million Muddy River Flood Risk Management project in Boston and Brookline, Massachusetts.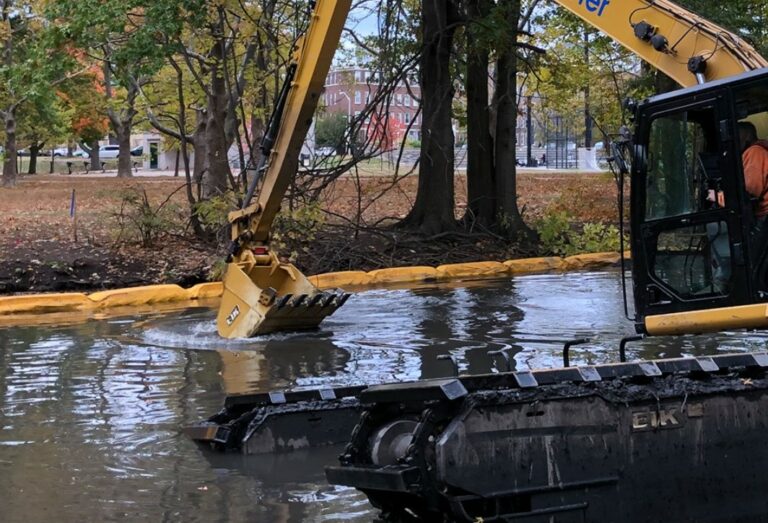 Beginning Jan. 20, 2021, work will progress to Work Area #3 in the vicinity of Brookline Avenue, Riverway and Netherlands Road (near Beth Israel Deaconess Hospital), reported the Army Corps.
According to USACE, temporary construction fencing will go up in Work Area #3 to prepare the area for mobilization of dredging equipment. A walkway along the river will remain open for pedestrian and bicycle access for the duration of the project.
Dredging will begin in Work Area #3 later this month or in early February once the temporary construction fencing is installed and dredging is completed in Work Area #2. Work includes dredging the flood risk management channel within the Muddy River, added the Corps.
An excavator will stage on the right side (looking downstream) of the river to dredge the river and load the sediment into water-tight trucks for transport to the Central Processing Facility near the Duck House and the construction trailers at Work Area #11.
The sediment will be dewatered and stabilized in this facility before the processed sediment is loaded and transported to the final disposal facility.