Eastman Aggregate wins Sunny Isles Beach contract
The USACE Jacksonville District yesterday awarded a $14 million contract to Eastman Aggregate Enterprises for the Sunny Isles Beach shoreline renourishment project.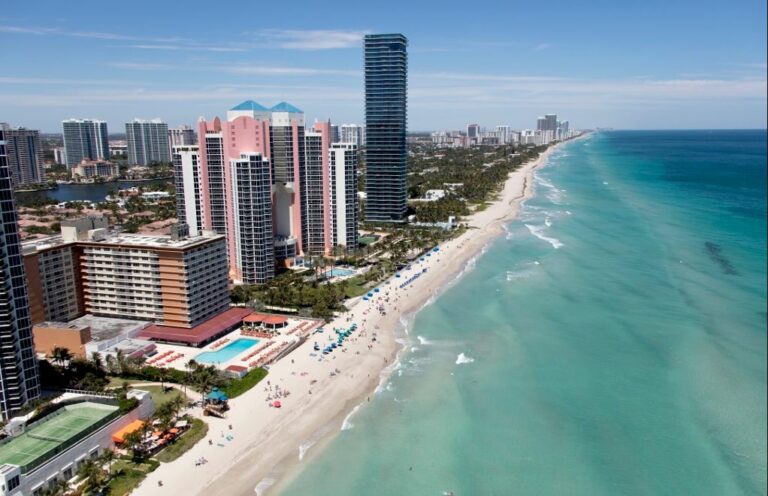 Under the official plan – part of the Miami-Dade County Beach Erosion Control and Hurricane Protection Project – Eastman Aggregate will renourish eroded shoreline in Sunny Isles Beach.
The project is 100 percent federally funded via the Flood Control and Coastal Emergency Act (Public Law 84-99) and the Bipartisan Budget Act of 2018 (Public Law 115-123).
"Eastman Aggregate has a proven track record working in south Florida. In 2017, they successfully completed both the Sunny Isles Beach and Miami Beach Hotspots beach renourishment projects, and we look forward to partnering with them again on the Sunny Isles Beach truck haul," said Rene Perez, Corps project manager.
"Beach renourishment protects infrastructure from seasonal storms and hurricanes, supports the economy, preserves wildlife and promotes coastal resilience."
The contractor will place an estimated 280,000 cubic yards of beach-quality sand on approximately 2.3 miles of eroded shoreline in Sunny Isles Beach, to protect the shoreline during seasonal storms as well as tropical storms and hurricanes.
Due to safety concerns, some beach access areas will be closed and public access to the beach will be restricted during construction, said USACE.