The U.S. Army Corps of Engineers Philadelphia District's Commander LTC David Park recently joined the Safety and Operations teams on a visit to the ongoing Philly to Trenton maintenance dredging project.
USACE contractor, Resilient Seas, is working to dredge portions of the federal channel.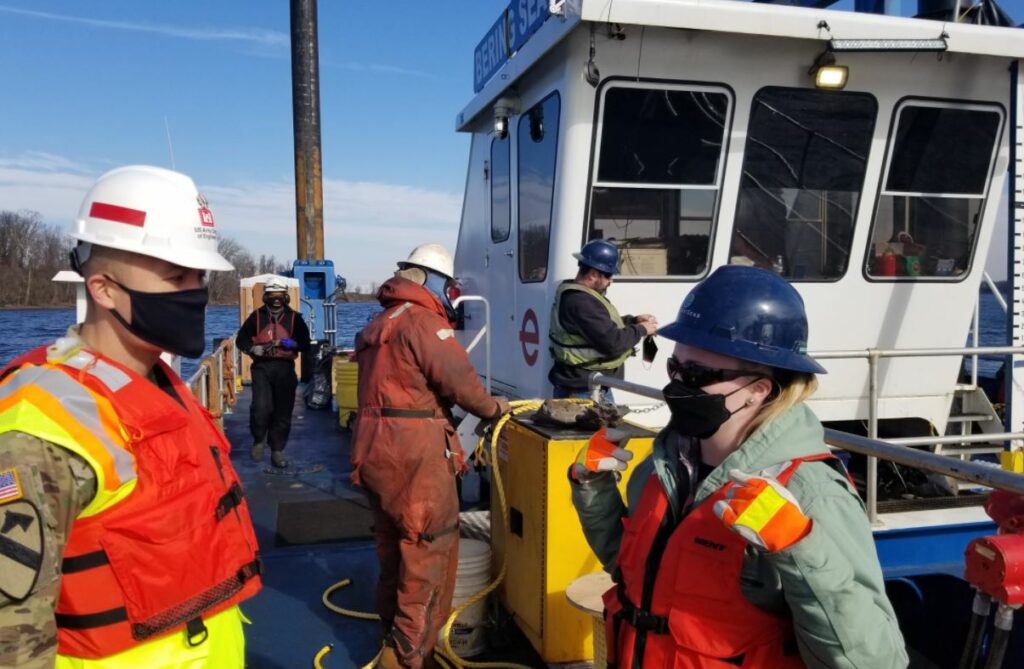 The program consists of maintenance dredging of approximately 400,000 cubic yards of sediment within the navigation channel between Keystone Range and the Fairless Turning Basin.
The project includes hydraulic dredging with placement of the dredged material into the Money Island Disposal Area in Falls Township, Pennsylvania.
During the visit, the group discussed the overall operation and safety practices.
Photo: Erick Huber, USACE