USACE officials tour Fort Sumter
Officials from the U.S. Army Corps of Engineers, Charleston District, visited Fort Sumter last week to discuss an upcoming project to construct a new stone breakwater around the fort to decrease the impact of waves on the fort walls.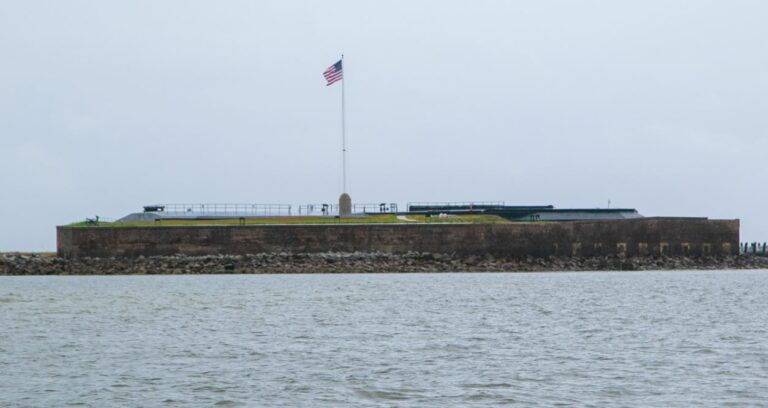 The project would involve removing the existing stone and assessing for damages.
"This is one of many ways we work with other federal government agencies through our Interagency and International Support program," said USACE.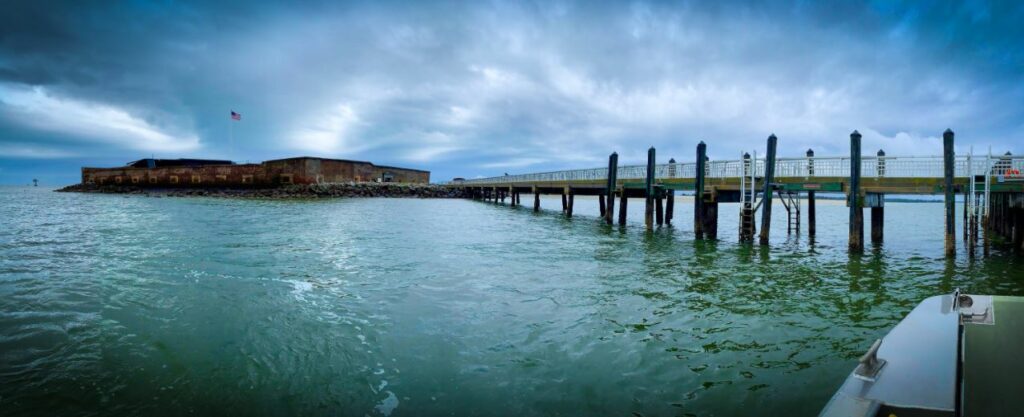 Fort Sumter National Monument is an island fort situated at the entrance of the Charleston Harbor. The fort is a five-sided, three-tiered masonry structure that was designed for an armament of 135 guns and garrison of 650 men.
At the moment, a riprap shoreline surrounds approximately three quarters of the fort.
Fort Sumter is currently subject to high wave energy striking the brick walls of the fort, causing erosion to the structure and mortar on the wall. Where the riprap touches the brick wall, erosion has resulted in a wavy wall and curving of bricks.
On portions of the fort where there is no riprap, high wave action has resulted in areas of failing brickwork.
The purpose of this project is to further protect Fort Sumter from erosion and structural damage and to preserve the structure for future generations.