All construction work for the Bethioua Port Mining Terminal Project in Algeria was successfully completed by China Communications Construction Company's subsidiary CHEC recently.
The facility is built as an iron ore undocking terminal, the company said.
With a 360m long berth, it will allow vessels with a capacity of 150,000 tons to berth.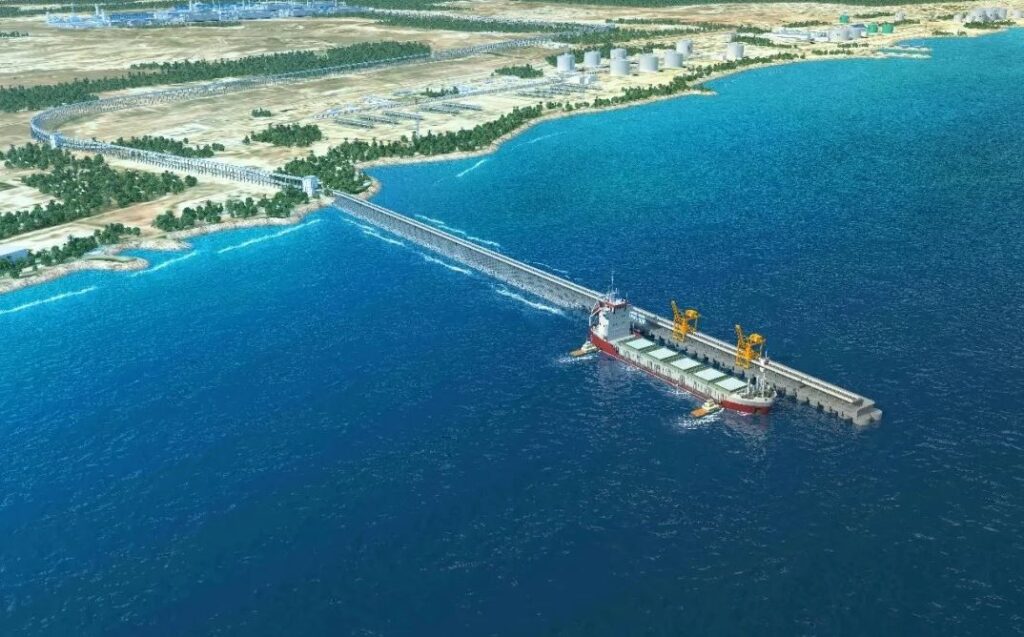 "The construction team has overcome difficulties brought by harsh weather and other factors, finishing main tasks such as caissons precasting and dredging ahead of schedule," CCCC said.
The main goal of this capital development project is to significantly improve Algeria's capacity in marine transport of iron ore as well as boost the local economic development.