Land & Water has just released this beautiful photo of their 130 long reach excavator, loaded onto a vessel at Glasson Docks and ready to be transported to the Isle of Man for dredging works at Peel Marina.
A new round of dredging work, set to remove 44,000 tonnes of silt from Peel Marina, will resume in late February, following the return to work of the construction sector.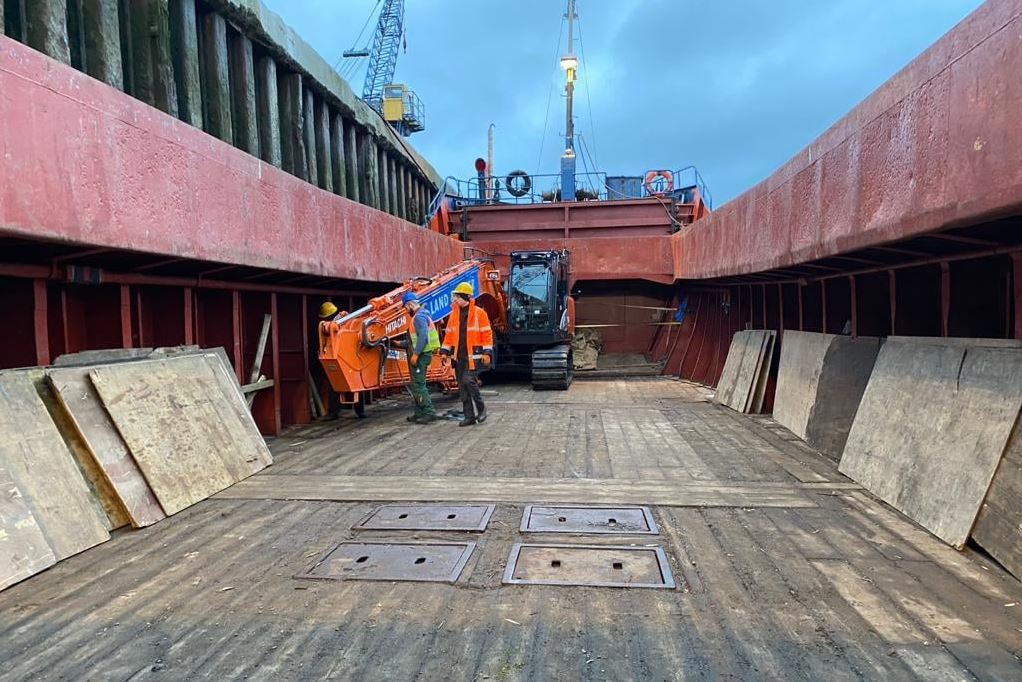 Following on from last year's dredging works, the dredging process will again involve using a long reach excavator on a floating barge, with the material transported 450 meters in purpose-designed trailers to a temporary drainage pool constructed in a field upstream from the Marina, beyond the power station site.
Moving the material involves two tractors and trailers undertaking a total of 30 return journeys a day during the dredging works, running 7am to 7pm every day. 16,000 tonnes of silt was removed from the marina during 2020, the statement reads.
"At Land & Water, we pride ourselves on providing innovative transport solutions from harnessing the River Thames as a transport system to looking for alternative ways to ship our specialist plant," the company said.