New 18-inch Shark Class Dredge coming soon
DSC Dredge of Reserve (LA) will soon complete construction of a brand-new 18-inch Shark Class Dredge.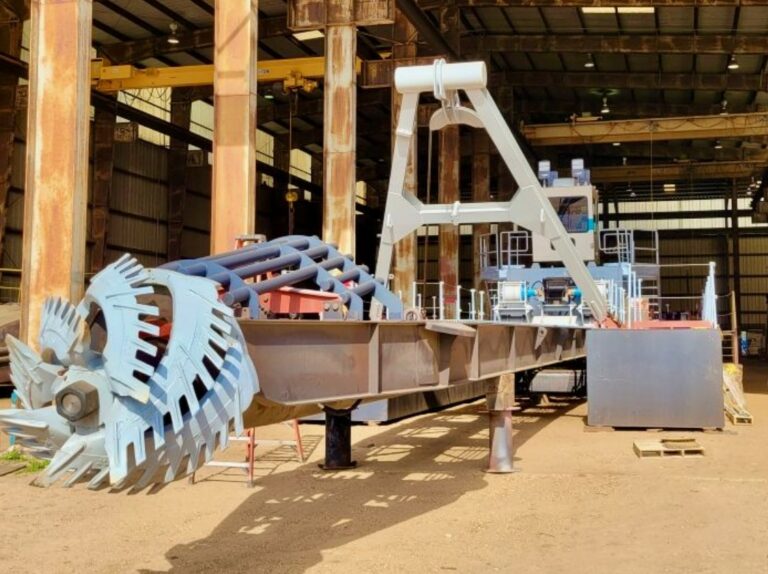 The Shark that will be available at the end of April 2021 is a popular conventional cutter suction dredge from DSC, ideal for sand and gravel producers and construction contractors.
Some of the features of the new Shark Class include PLC-based operating system, electro-proportional hydraulic circuits. Next, there is a high-capacity service water system and an inline direct marine-style transmission for dredge pump reduction.
Also, an ergonomic, user-friendly control panel makes the unit very simple to operate. The computer on the Caterpillar engine interacts with the dredge PLC computer controls, resulting in fuel savings, less wear and tear on the dredge and a more efficient operation.
Another feature of the Shark Class is power up/down spud system with API-rated winch drums for proper cable storage.