Morehead beachfill project enters final phase
Morehead City Harbor dredging and beach nourishment project continues to progress and remains on schedule for late March completion.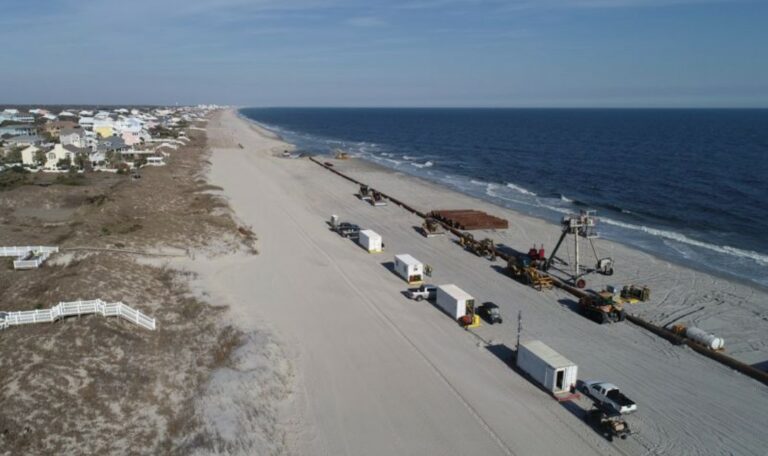 According to the latest update, the beachfill is progressing west of the Oceanana Pier and towards "the finish line" at the Circle – the current outfall is near the intersection of East Boardwalk and S. Greenville Ave.
"Weeks Marine and the cutterhead dredge JS Chatry is making solid progress nourishment and harbor dredging wise," the Carteret County said.
So far, Weeks Marine dredged around 900,000 cubic yards (cy) of sand from Range A and Range B.
The total contract quantity is 1,143,000 cy ( a dump truck holds 12 cy of wet sand as a mental image) and the project could be completed in the next week or two.
The county concluded that this year's Morehead City beachfill effort is roughly 2,000 linear feet away from the ending point at the Circle.