The Bangladesh Ambassador to the Netherlands, H.E. Mr. Riaz Hamidullah, visited Royal IHC's HQ in Kinderdijk yesterday for a yard tour and lunch discussion.
Kees Derks, Area Sales Director, presented Royal IHC's experience and references in Bangladesh ever since its liberation, precisely 50 years ago.
By now, Royal IHC has delivered more than 70 units of dredging equipment to the Bangladesh public- and private sector.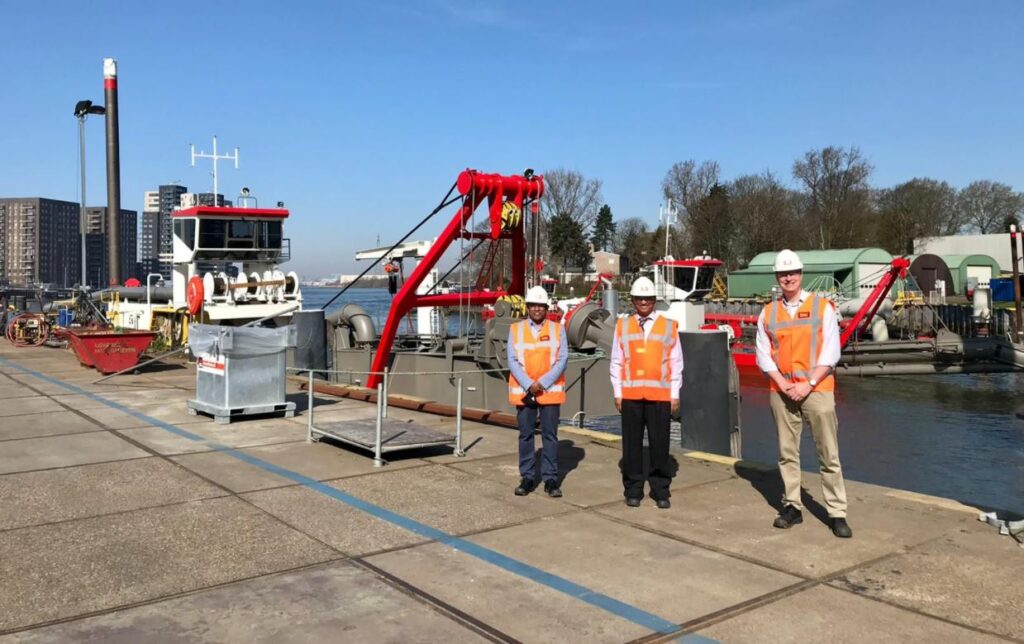 During the subsequent working lunch, the challenges and opportunities in Bangladesh were discussed with Gerben Eggink, Royal IHC's CEO.
"Knowledge transfer, dredge training programs as well as IHC's collaboration with various Bangladeshi shipyards is key to our good relationship to Bangladesh," said IHC in their official statement.
In view of its large installed based in Bangladesh, the local IHC service center in the capital, Dhaka, opened in 2016, helps to maximize the uptime of IHC dredgers. It now employs a local team of skilled engineers and dredge masters, who received their training in the Netherlands.
This local team proved to be of exceptional added value during the present Covid era, which complicates travelling to Bangladesh.