HID Dredging Equipment Company has successfully delivered a large floating pontoon to Uruguay.
The large 30M barge pontoon successfully arrived in Uruguay last week.
HID engineers assisted the owner in assembling and commissioning of the barge pontoon.
According to HID, this piece of equipment was successfully launched last weekend.
"The large floating deck pontoon is designed and manufactured for the purpose of supporting excavator and crane to work in river areas with loading capacity of 250 tons," the company said.
With the front anchors positioning system, the pontoon can be positioned and moved to different locations by tugboats. Four hydraulic spuds will also be installed, HID said.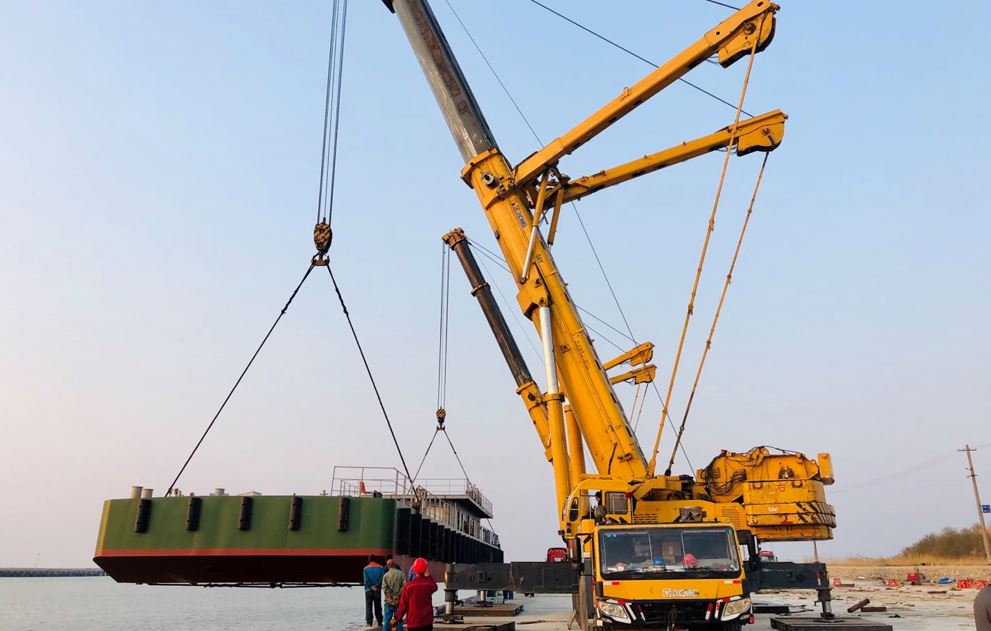 Shandong Haohai Dredging Equipment Co. Ltd (HID) is located in the Economic Development Area of Qingzhou City, Shandong Province.
"We have been developing advanced products with the help of a team of Dutch dredging consultants. HID offers standard and customized solutions, aiming to create a world-famous brand," the company stated.