Flood protection project in Hamburg kicks off
The US Army Corps of Engineers, Omaha District Commander Col. Mark Himes joined local, state and federal representatives last week for a groundbreaking ceremony to mark the start of the raising of the Ditch 6 Levee in Hamburg, Iowa.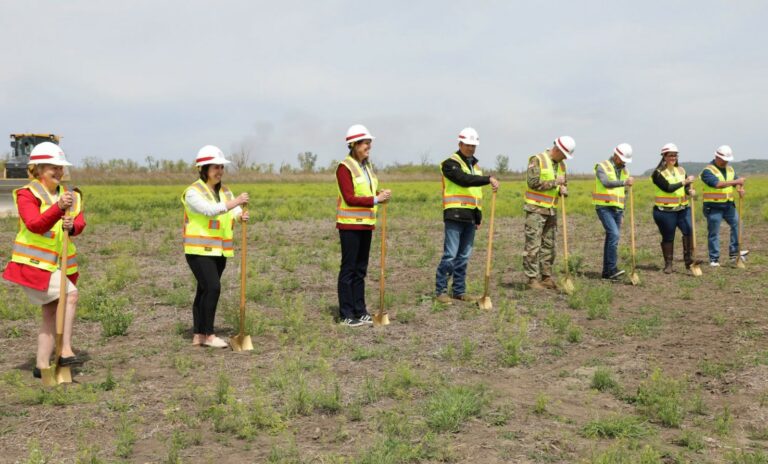 During the ceremony, the leaders spoke about the challenges of recovering after the flooding, and expressed their hopes for continued cooperation in the future.
This levee was overtopped and sustained severe damage during the 2019 floods, so an additional eight feet will be added. This will significantly increase the flood risk management benefits the levee provides to the city.
This significant achievement comes after the Omaha District, City of Hamburg, and other stakeholders have worked diligently with Headquarters USACE and Northwestern Division to implement the Section 1176 Authority from the 2016 Water Resources Development Act.
This is the first project across the nation to utilize the Section 1176 authority to raise the height of a federal levee system.
Section 1176 allows a levee sponsor, at their cost, an avenue to raise the elevation of a levee above its current congressionally authorized elevation after developing engineering drawings and completing studies demonstrating that the modified levee will not produce adverse impacts as a result of the raise.