The Marine & Property Group Ltd provides water injection dredging, marina berthing, drystack, boatyard services and commercial property for the benefit of both marine leisure and marine commercial customers.
The company headquarters are based in Cardiff with additional facilities in Swansea, Burry Port, Aberystwyth and Port Dinorwic.
In order to better introduce their areas of expertise, we caught up with Mr. Rhys Jones, Contract Manager at The Marine & Property Group.
Q: As an introduction to some of our readers who are not familiar with your company, what can you tell us about your business, the beginnings and where is The Marine & Property Group Ltd today?
Mr. Jones: The Marine Group was founded in 2007 with one marina and boatyard in Cardiff and has now grown to include five marinas around Wales and the south west, multiple marine service divisions and a range of waterfront property.
We have an industry leading boatyard which provides a range of technical services that include rigging, finishing, detailing, spray workshops, filling, drystack, and an in-house team of diesel engineers.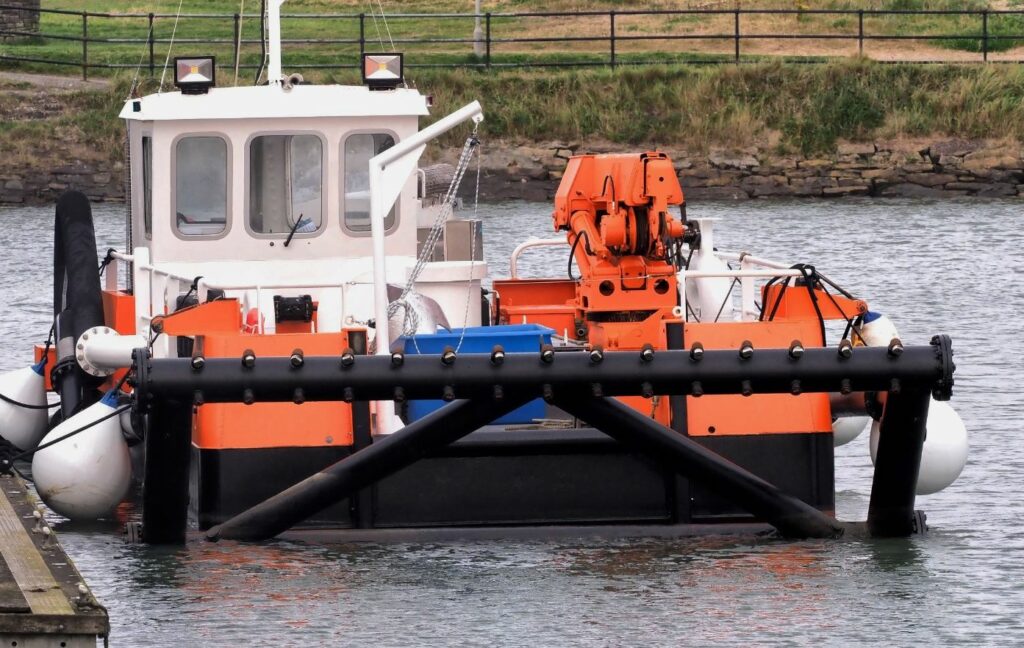 The Harbour Management division was born in 2016 with the acquisition of our first water injection dredger, CMS Innovation. Our Aberystwyth site needed some dredging work and we decided it was a great time to invest in our provision and be able to provide an additional service to other marina and harbour operators across the UK.
CMS Innovation is the perfect vessel to do that as, due to her size, we are capable of mobilising her to anywhere the country and out to Europe with just one lorry to keep costs down.
Q: Which markets are currently in the focus of your company, and do you have plans to expand your business areas?
Mr. Jones: Currently, we undertake dredging for a variety of different clients from marina, wharf and port operators, to marine construction projects throughout the UK. We have also worked for local councils, the Environment Agency and water boards. We have even undertaken projects for a private neighborhood collective.
We're always looking to expand the areas in which we work, so with opportunities all over Europe, we would welcome discussions from any operators that would be interested.
Our harbour management division has recently acquired a single-beam hydrographic survey kit and are working hard to ensure they are ready to provide hydrographic surveys to external clients in the coming months.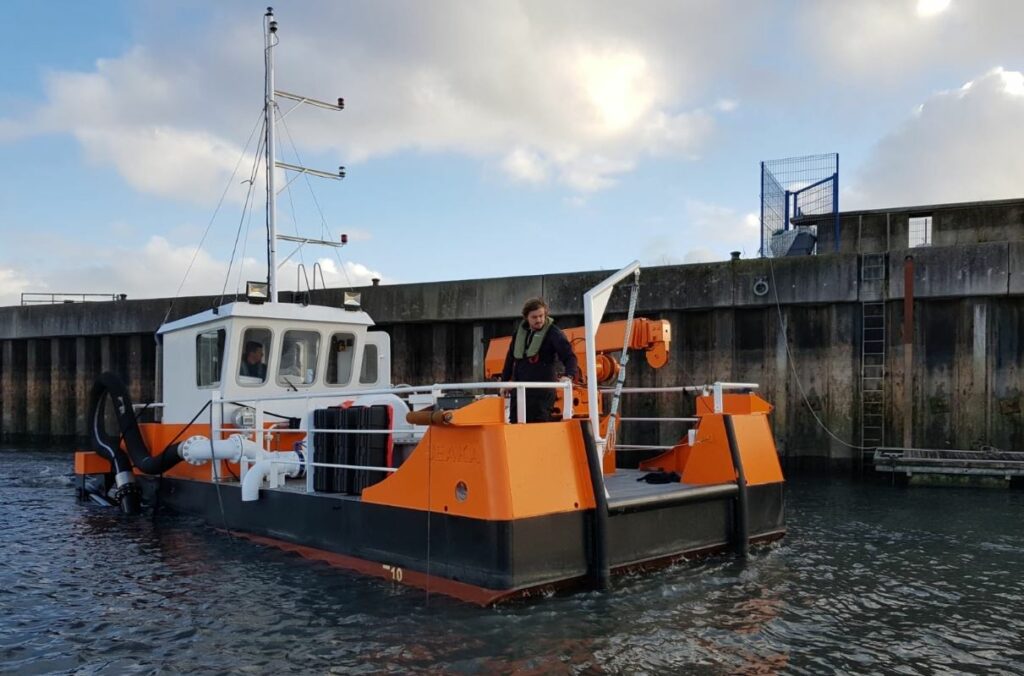 Q: The Marine Group's Harbour Management Division has expanded its dredging capabilities with the Water Injection dredger CMS Seaka. Our readers would like to find out more about this project?
Mr. Jones: CMS Seaka has been an exciting project and will prove to be invaluable to us over the coming years. CMS Seaka was purchased as a multi-cat in 2018 that had previously been used as an auxiliary vessel for traditional mechanical dredging and transporting barges to disposal sites. She was redesigned by the team at OSD IMT and rebuilt by her original builders GRA ltd.
Our in-house team of engineers at Cardiff Diesel Services did an incredible job fitting her two engines. With the pumps fitted, she moves around 330L of water every second over her 5m boom. In turn, that should be shifting up to 450m3 of soft silt material per hour. For a dredger with a footprint of only 5m by 10m, those are just incredible numbers.
CMS Seaka will soon receive dredging software including a differential GPS system that will update pre-dredge surveys in real time so we're able to keep track of our work.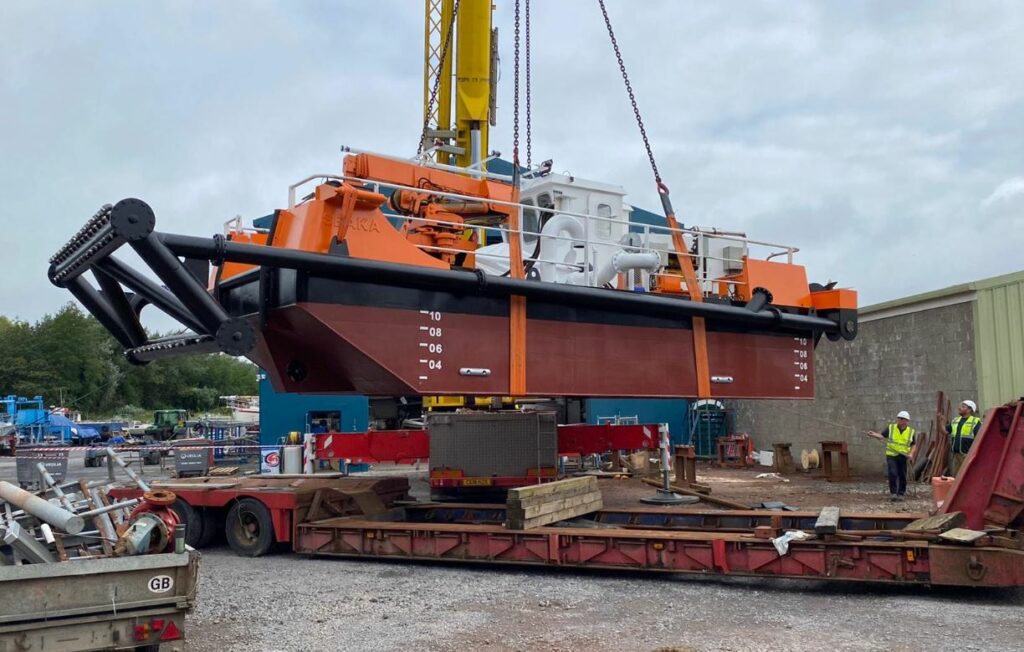 Q: Overall, 2020 was challenging around the globe in many ways, how did you sail through that period?
Mr. Jones: 2020 has been a strange and unpredictable year. We've managed to stay open by sticking strictly to the rules and guidelines provided. Nothing is more important than the safety and wellbeing of our team and customers.
Our dredging crew have mainly been working at our own sites as well as carrying out work on some regular maintenance contracts during this time.
We are fortunate that our income streams are derived from a variety of areas so have been able to enjoy solid residual income from some of these. An increasing trend in boating and those looking to enjoy staycations on water has also bolstered certain areas of the business.
Q: What is your opinion about current dredging market in your country?
Mr. Jones: In the short term, there have been obvious setbacks with projects last year. However, being an island nation, dredging will always be in demand in Britain.
Whilst there is an abundance of work in the marine dredging market, it is dominated by a few larger companies and historically much of the WID project operators have come into the UK from Europe.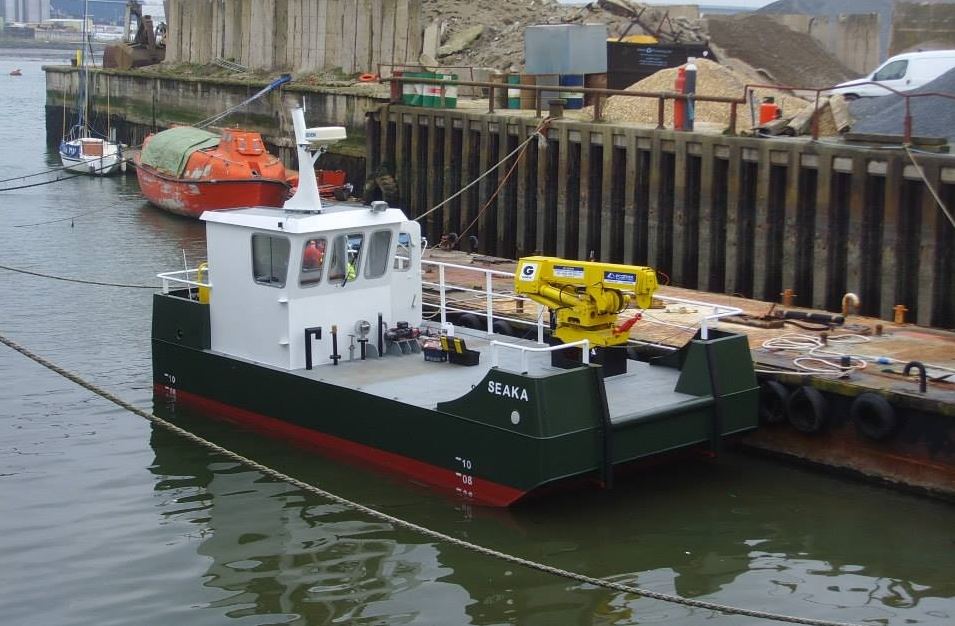 The advancement of the technique of water injection dredging in the UK and the volume of work available in this sector has encouraged a number of dredging companies to commission new WID vessels over the last couple of years.
The issue for smaller scale works is that there can be misconceptions around the water injection dredging technique, how it works and how effective it can be. Historically, there has always been a large capital cost associated with dredging and maintenance, and we are determined to try and change that pre-conception.
Q: What are your most important goals and business plans for the upcoming period?
Mr. Jones: The future is looking exciting for our Harbour Management division. We have a great number of contracts in process and lined up for this year. These include a diverse range of projects, from working with major port operators in the south east of England right through to council works up in Scotland.
As a team, our goal is to complete these projects effectively and to a high standard.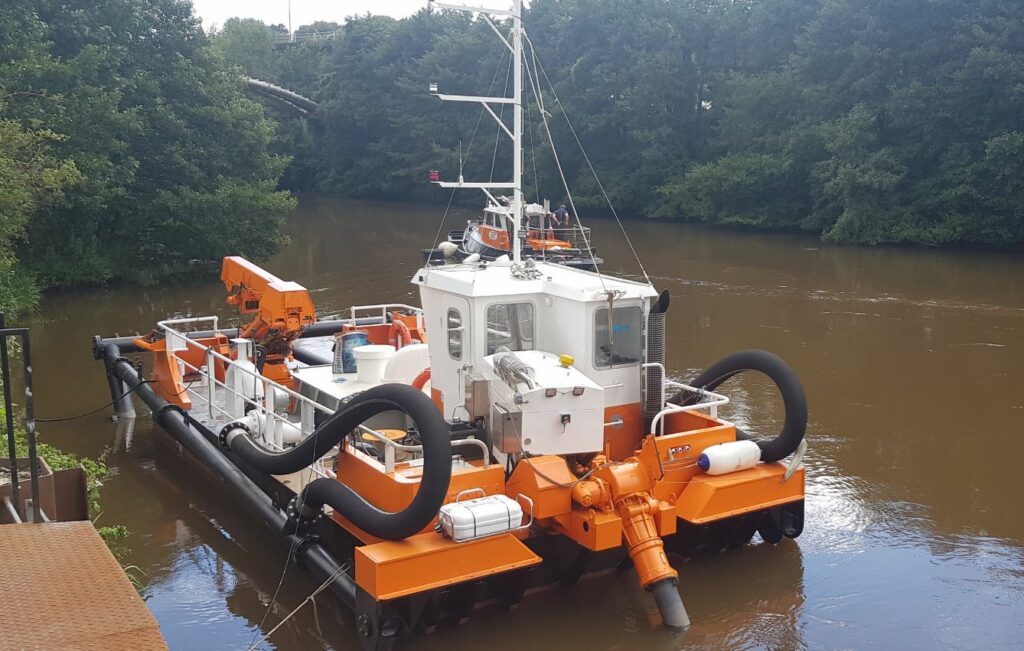 The group has also recently acquired Watchet Marina, located within Watchet Harbour on the Bristol Channel.
Originally opened in 2001 with a capacity of 250 berths, the marina's previous operators have struggled with siltation in recent years. This is therefore an exciting rehabilitation project for our Harbour Management team who are looking forward to returning Watchet Marina to its former glory.
In the long term, we are looking to deliver economic dredging to more operators around the UK, Ireland and Europe, and to grow our reputation throughout the industry. As we continue to expand, we may look at developing a third dredger to match our workload, or even for an external contractor.