Work on the new Mega HID Dredger CSD 5522 is in full swing, HID Dredging Equipment Company, a Chinese manufacturer of dredgers and dredging equipment, informs.
According to the company's latest project update, the HID 5522 cutter suction dredger manufacturing is progressing steadily at their shipyard. The hull of the vessel is now nearing completion.
The main equipment, including the cutter head and the spud carrier, has been successfully installed onto the vessel.
This dredger was specifically designed and customized for the challenging lake dredging projects in Egypt.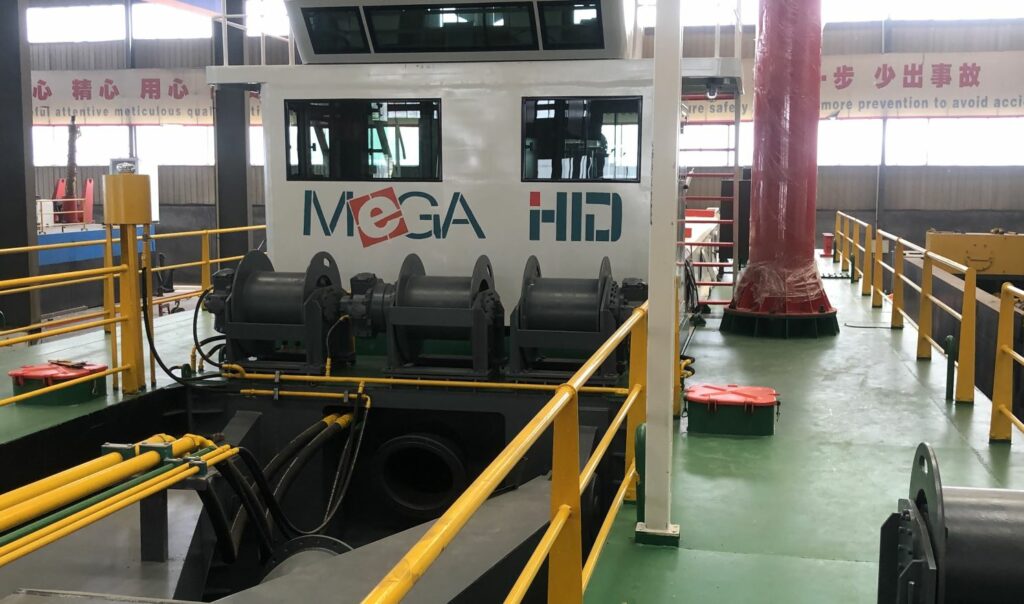 Total installed power is 1193 kW, with a maximum dredging depth of 15 meters.
"With spud carrier, the efficiency of this cutter suction dredger is much more higher, easing the operations. It is being constructed with seamless high manganese steels which ensure long service life and duration," said HID in their announcement.
"With the successful installation and testing, we are now heading towards the next milestone – getting the shipment ready to our respected client in Egypt."