Scarborough Marine Group, a Marmora based dredging company, has just released this beautiful photo from their dredging project in Avalon, New Jersey.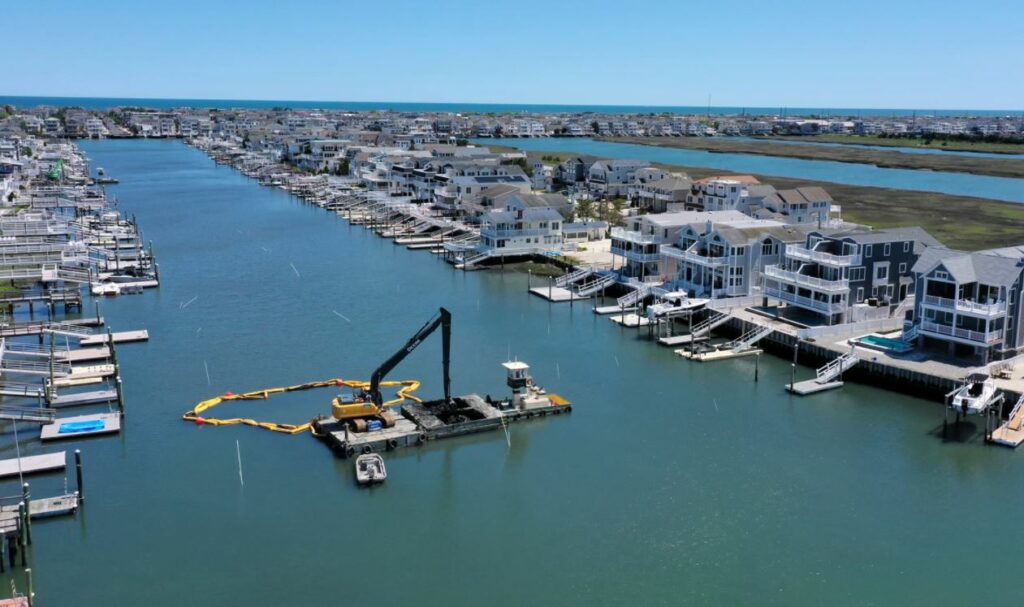 The contract was awarded by the Avalon Borough Council in April. 
This project is to provide an interim cleanup of shoaled locations of Princeton Harbor for safe navigation in advance of a further dredging of the Harbor – to occur at a later date.
Scarborough is using a dredge to clean sediment out of the Harbor, transport the material to shore, and then place the material into water-tight trucks for transfer to an approved facility that can take the dredge materials.
By contract, the dredging project must be completed on or before May 24th, 2021. 
Photo: Scarborough Marine Group