Alaska dredging works underway
Col. Damon Delarosa, commander of the U.S. Army Corps of Engineers, Alaska District recently inspected the Corps dredging operations in Homer and Ninilchik.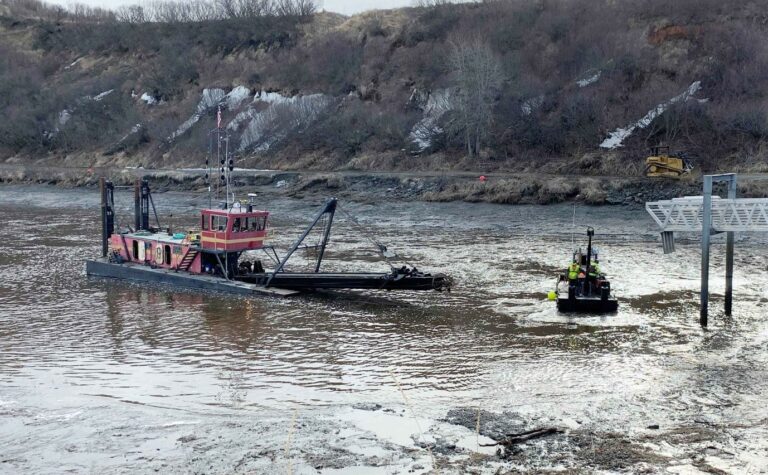 During his visit, Delarosa was accompanied by Mark "Rock" DeRocchi, chief of the Engineering, Construction and Operations Division; Mike Lyons, project engineer; Michael Tencza, operations project manager; and Mike McKimmey, quality assurance representative.
While there, he met with the crews and emphasized the importance of adhering to safety measures.
Delarosa also assessed the procedures for operating the cutter-suction dredge that recently completed work at the U.S. Coast Guard berth in Homer Harbor and just began activities in the Ninilchik Small Boat Harbor.
After the completion of dredging operations in Ninilchik, the crew will move on to perform maintenance dredging in Dillingham and then Nome.
The Alaska District dredges the Homer Harbor annually to ensure that more than 1,100 commercial fishing, government and private vessels continue to have year-round access to important port facilities that are protected from dangerous winds, waves and currents.
Annual dredging in Homer is carried out by contract, typically for a three year term. Dredging at Ninilchik Harbor is included under the same contract.