The U.S. Army Corps of Engineers, Portland District has awarded a $19.6 million contract to Dutra Group of San Rafael, California, for West Coast dredging works.
According to Dutra, the company intends to the perform the West Coast project by using their trailing suction hopper dredger Stuyvesant. The Stuyvesant is expected to be ready for the West Coast Hopper dredge project by July 10th.
The projects involves dredging the deep draft channel on the Mouth of Columbia River and the Lower Columbia River on various locations from Astoria OR to and above Longview, WA.
In addition the contact will include dredging works in the San Francisco Main Ship Channel (SF MSC) at the entrance of San Francisco Bay, approximately 5-6 miles offshore from the Golden Gate Bridge.
"As per option on the contract we will also be taking the dredge spoils for beneficial use and pump directly onto Ocean Beach within the City of San Francisco. Beach renourishment is schedule for July 15th when we can access the beach itself," said one of the company's managers, Tim Ekren.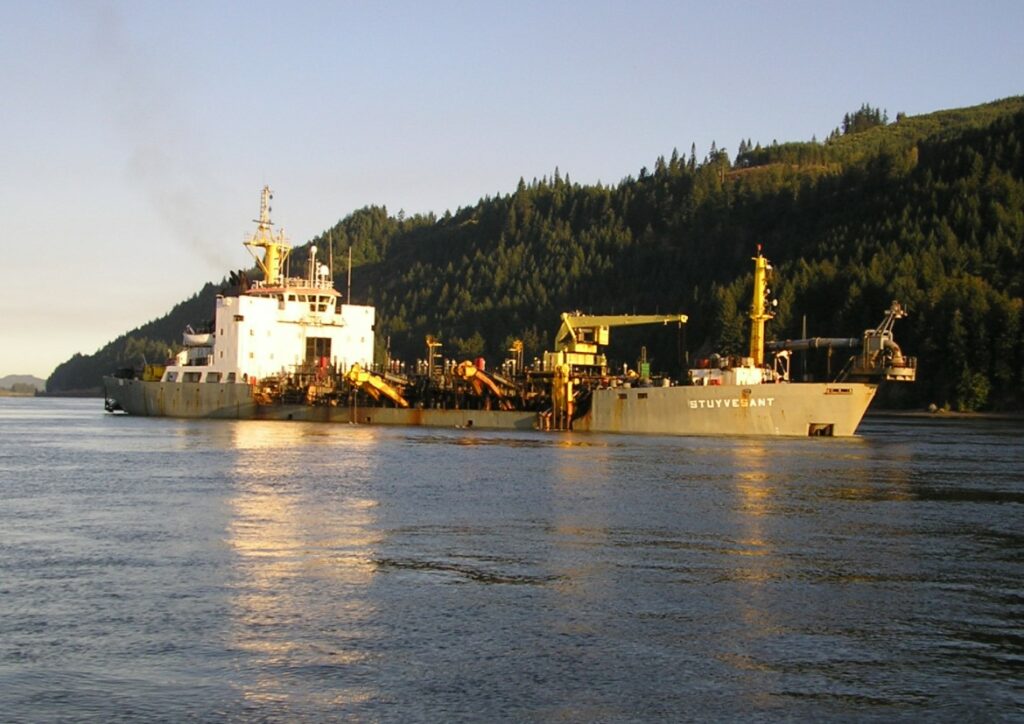 Mr. Ekren added that the West Coast contract also includes option to dredge Humboldt main ship channel in Eureka, CA, which Dutra is expecting to win as well.
Overall the project will last until the late fall of 2021.