Work on the Ihavandhoo Harbour development scheme is well underway, with overall 50% project progress, Maldives Transport and Contracting Company (MTCC) reports.
"We commenced installation of precast concrete blocks required for the construction of quay wall today," MTCC said.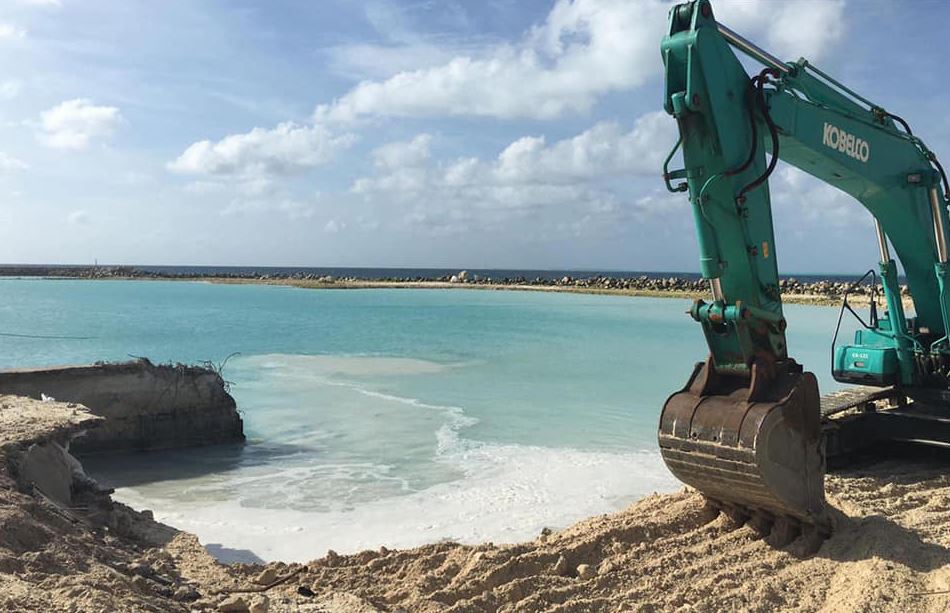 The project includes:
dredging and excavation operations – 30,509m3;
construction of a 95m quay wall;
Additionally, the installation of navigation lights, streetlights and construction of 4,582sqm of paved area will also be undertaken.
The value of the project is MVR 48.5 million ($3.1 million).