Earlier this year, Rohde Nielsen A/S successfully completed phase one of the Peenestrom maintenance dredging project in Germany.
The first phase of works included removal of 140.000 m3 of dredged material.
Works on the project started in early January with the arrival of hopper dredger 'Thor R'. This versatile and highly efficient dredger completed the phase one of this dredging project in February 2021.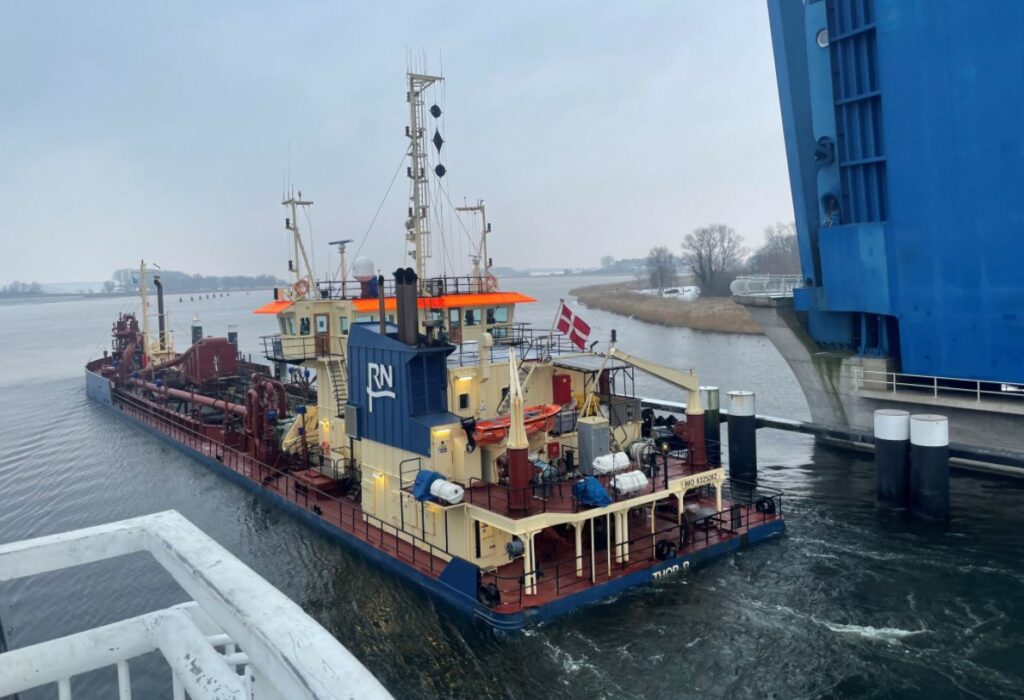 The contract for the Peenestrom maintenance dredging was awarded to Rohde Nielsen A/S last December.
The dredging works were split in two phases:
phase one with dredging of 140.000 m3 which was completed this winter; and
phase two that will be carried out in July/August 2021 with a quantity of 100.000 – 110.000 m3.
The reason for the splitting is to protect the population of fish in the River Peene.