Royal IHC is currently finishing off the last day of the sea trials of the cutter suction dredger (CSD) Hussein Tantawy.
"After intensive testing of all the equipment on board the vessel, we are convinced to deliver Suez Canal Authority a vessel that is competitive and will successfully complete all future projects it will work on," IHC said.
In the upcoming weeks, the Dutch giant will prepare the vessel for delivery to their respected client and the transport to Egypt.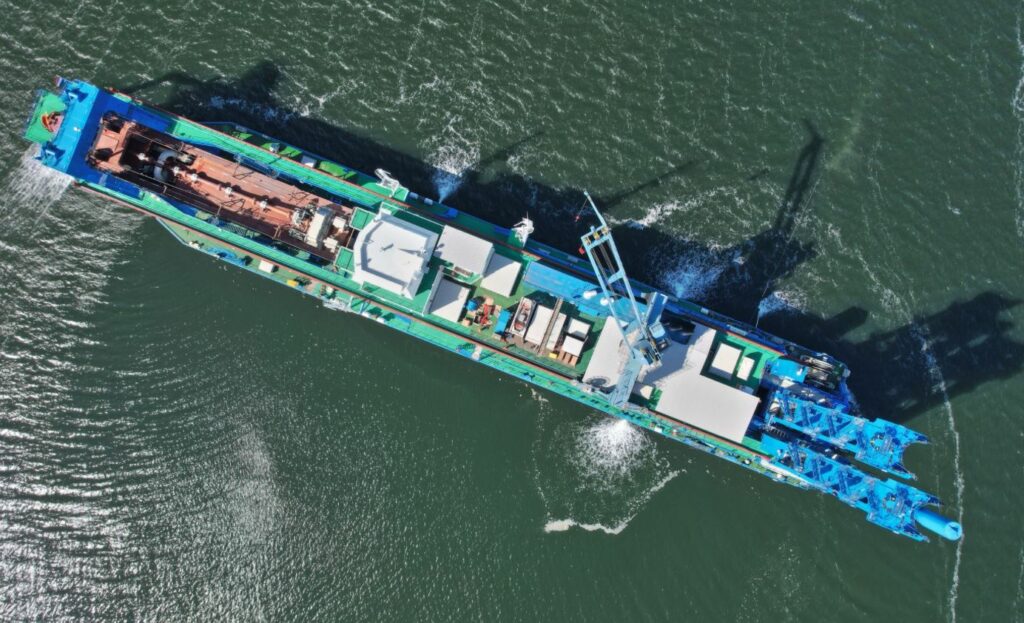 The CSD is one of two vessels that SCA ordered from IHC. Her sister vessel, Mohab Mameesh, was delivered to Suez Canal Authority in March.
Like the Mohab Mameesh, the Hussein Tantawy is a 29,190kW heavy-duty rock CSD and will be used to maintain and improve the Suez Canal.
They are among the largest vessels of their kind and were both specifically designed by IHC in close cooperation with SCA.