Abu Dhabi Ports: Fujairah expansion inaugurated
H.H. Sheikh Mohammed bin Hamad bin Mohammed Al Sharqi, Crown Prince of Fujairah, officially opened Fujairah Terminals' expansion programme yesterday.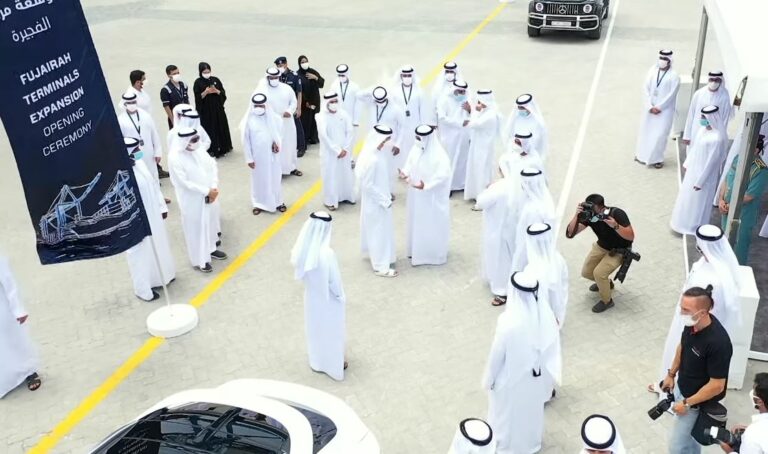 Fujairah Terminals is one of the Middle East's most important economic, commercial, and logistics hubs, according to Emirates News Agency.
Founded in 2017 as a strategic centre for international trade in the emirate of Fujairah, Fujairah Terminals is part of Abu Dhabi Ports, the region's premier facilitator of logistics, transport, and trade.
Wholly owned by Abu Dhabi Ports, Fujairah Terminals has now passed a critical milestone in its long-term AED 1 billion programme for the development of multi-purpose terminal facilities within Fujairah Port.
The completion of the expansion works, which commenced three years ago, will increase the terminal's general cargo throughput to 1.3 million tonnes, multi-purpose area of 25,000 sqm for general cargo and Ro-Ro services, and increase container capacity to 720,000 TEU, with a total of 110,000 sqm of container terminal area.
In addition, the quay wall has been extended from 760 to 1000 metres and the approach has been deepened from 12 metres to 15 metres to enable the port to handle larger vessels.
The development of multi-purpose facilities at the port is in line with the ambitious Fujairah Strategic Plan 2040, and its advanced infrastructure and enhanced services will support the comprehensive strategy aimed at enhancing its stature as a key centre of facilitating trade between Gulf Cooperation Council (GCC) countries, India, the Red Sea and East Africa.