Work on the Sh. Feevah Harbour development is well underway, with overall 92% project progress, the Maldives Transport and Contracting Company (MTCC) said in their latest announcement.
According to the update, maintenance dredging works of existing harbour basin are also ongoing, with 78% completion achieved so far.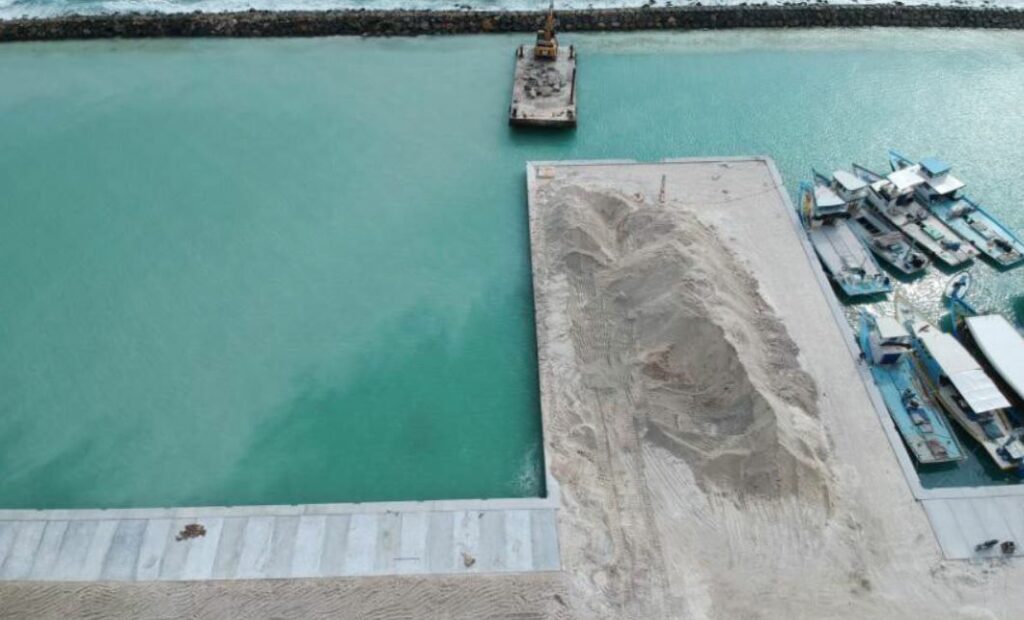 This very important development scheme includes:
dredging and excavation operations of 55,163cbm;
construction of a 464m quay wall;
a 356m breakwater and a 182m revetment;
installation of 2,320sqm of paved area, installation of navigation lights and streetlights.
The value of the project is MVR 67.6 million ($4.4 million).