Diamond ready for the Anclote River dredging
Diamond Services Corporation is about to begin work on the Anclote River maintenance dredging project in Florida.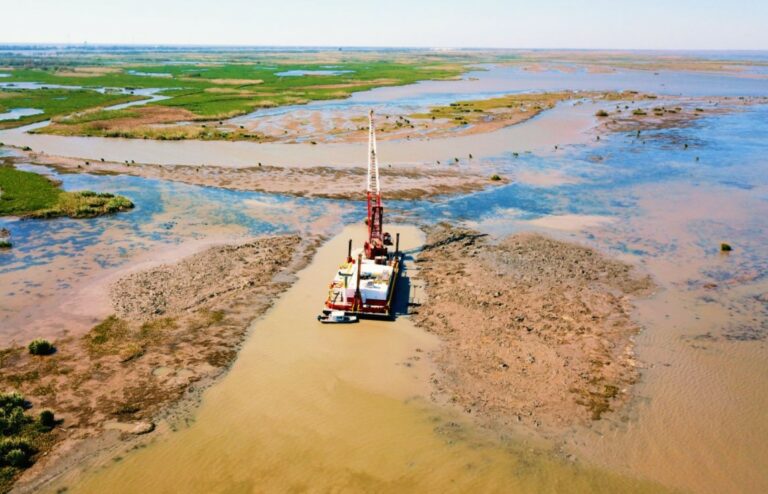 According to the company, the Diamond Dredge 6 [D-6] & the Lady Lafon are headed to Pinellas & Pasco County to perform maintenance dredging for the Army Corps' Jacksonville District.
Project includes maintenance dredging of the Anclote River channel & turning basins in the project areas to 9 feet with the 100 feet wide channel.
The dredged material will be transported to and placed in a temporary upland Dredged Material Management Area (DMMA) to be constructed as an earthen-diked containment basin using barrow onsite and a weir dewatering system.
"This project consists of two primary components," said Project Manager, Geoffrey Klug. "First the construction of a temporary dredged material management area, or DMMA, and second dredging a total of approximately 25,000 cubic yards of shoal material from two small sections of the river channel and the federal turning basin."
Overall, equipment to be utilized for this project consists of:
B/V Diamond Dredge No. 6 "D6" [Bucket Dredge, 6 CuYd]
T/V Lady LAfon [70′ Model Bow – 900 hp]
Supporting hopper barges
supporting misc. equipment