Piriou builds hydrogen fuel cell dredger for Occitanie
Piriou, involved in shipbuilding, repair, naval engineering and services since 1965, has just received an order from the South France Occitanie Region for a 70m dredging vessel.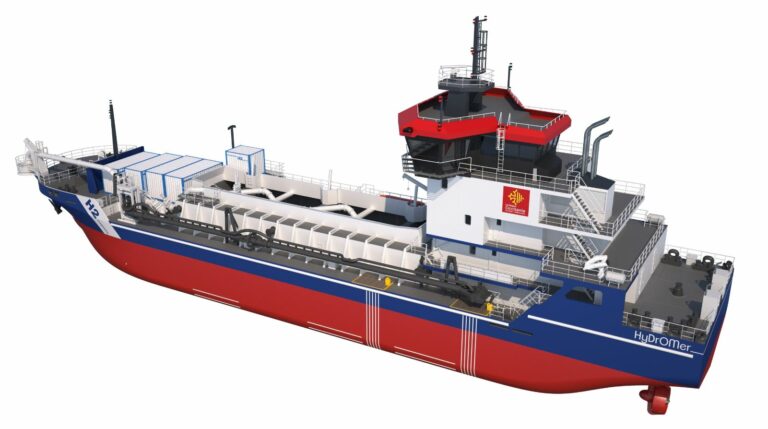 According to the shipbuilder, the dredger will maintain the harbours in the Gulf of Lion.
Designed in collaboration with LMG Marin naval architecture agency, this 1500m3 dredger will able to collect sand at a depth up to 32m.
The integration of a hydrogen fuel cell will enable to save up to 20% of the vessel fuel oil consumption.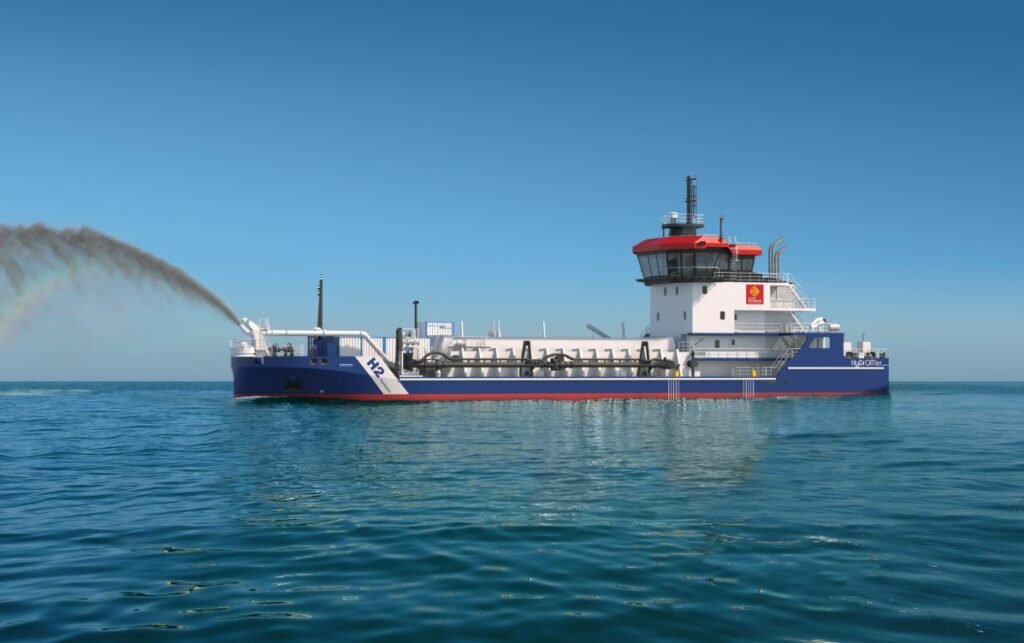 "In obtaining this new contract we are happy we won the trust of a new Region, the Occitanie Region of South France and for them we will realize an innovative and complex vessel able to answer the requirements of very demanding operating conditions and optimum comfort for its crew," said Vincent Faujour, Piriou Group CEO.
"Integrating a fuel cell, batteries and hydrogen storage containers on a dredger is – beyond the environmental benefit – a technological challenge we take up as a player in the French marine hydrogen sector. Thanks to its low environmental impact, this future dredger will participate in the energy transition undertaken in the merchant marine sector."
Piriou will deliver the dredger to the customer in the 3rd quarter of 2023.