Boskalis' TSHD at Remontowa PHOTO
In mid-April, the trailing suction hopper dredger (TSHD) Willem van Oranje arrived to Remontowa Shiprepair Yard S.A. for class renewal.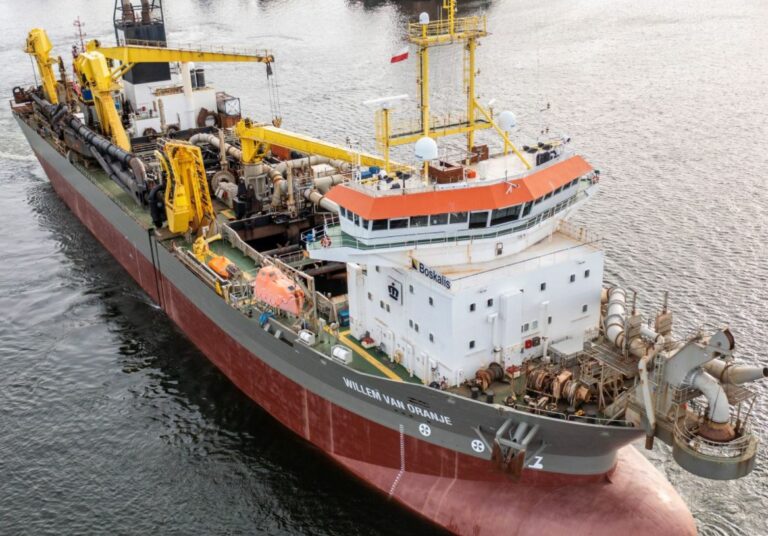 Vessel is owned by Boskalis, the company's partner from the Netherlands.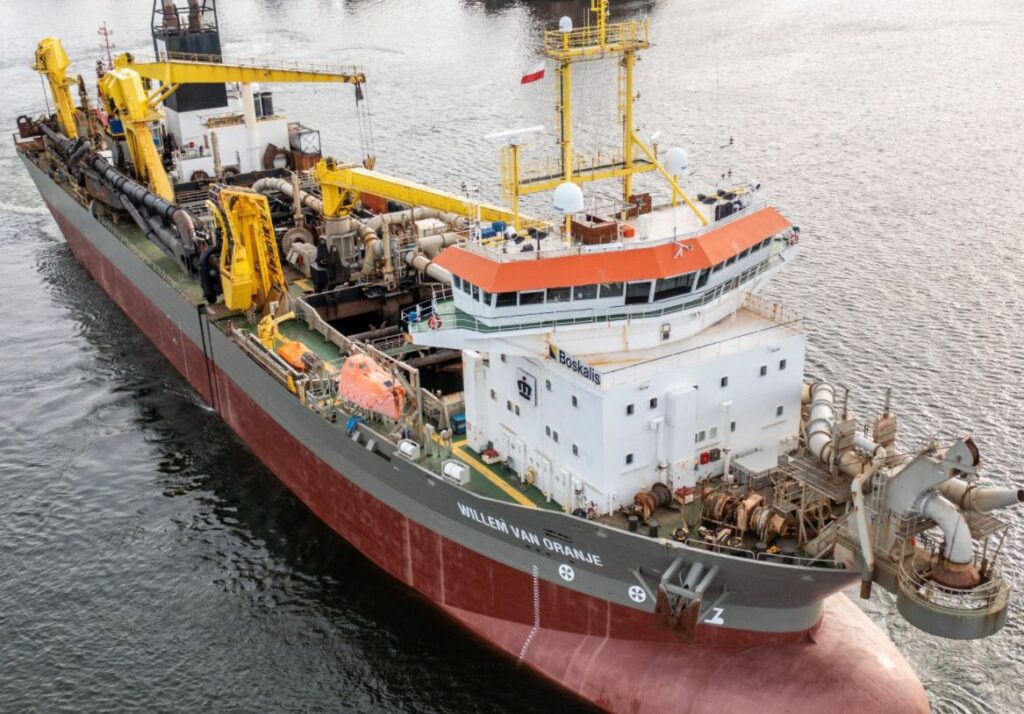 The TSHD Willem Van Oranje is one of the first dredging vessels in the world, which is powered by 100% biofuel. This allows a substantial carbon reduction of 90%, thereby contributing to a reduction of Boskalis' carbon footprint.
Since the launch of the Boskalis on Bio program, the Dutch giant has successfully used various biofuel blends on both dredging and offshore installation vessels and on dry earthmoving equipment as an alternative to fossil fuels.
The 143-meter long TSHD Willem van Oranje, which was taken into service in 2010, has a hopper capacity of 12,000 cubic meters and total installed power of 13,870 kW. The versatile vessel can dredge to a depth of up to 62 meters.